The Takeaway
Designing The Playground of The Future With Kids & Creativity in Mind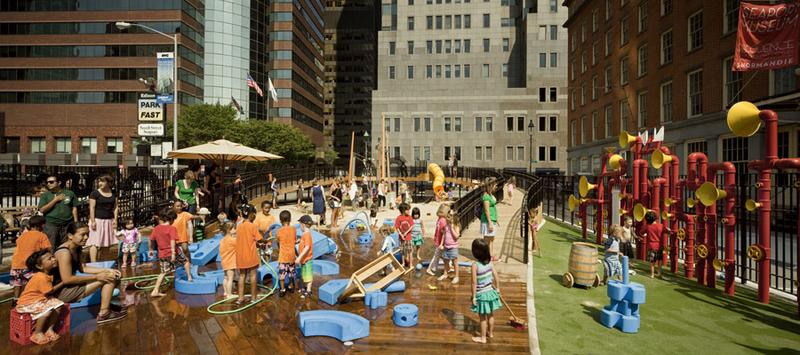 What comes to mind when we think about the way kids used to play outdoors?
Wooden see-saws that could launch your friend seven feet high, towering metal slides that would spit you out onto fiery concrete, and who could forget the witch's hat—that cone-like wonder of metal that physically enforced the social hierarchy and taught kids the fun of G-Forces all with just a few fast spins.
But playgrounds are much safer, and much calmer in today's age of concerned parents and lawsuit-fearing school districts. When kids want to play outside, their options are sometimes limited.
David Rockwell, architect, designer, and founder of The Rockwell Group, is also the brains behind "Imagination Playgrounds" in New York City that have creative risk built into their design. He weighs in on the future of modern playgrounds.