SchoolBook
Deputy Chancellor Leaves to Head Bank Street Education School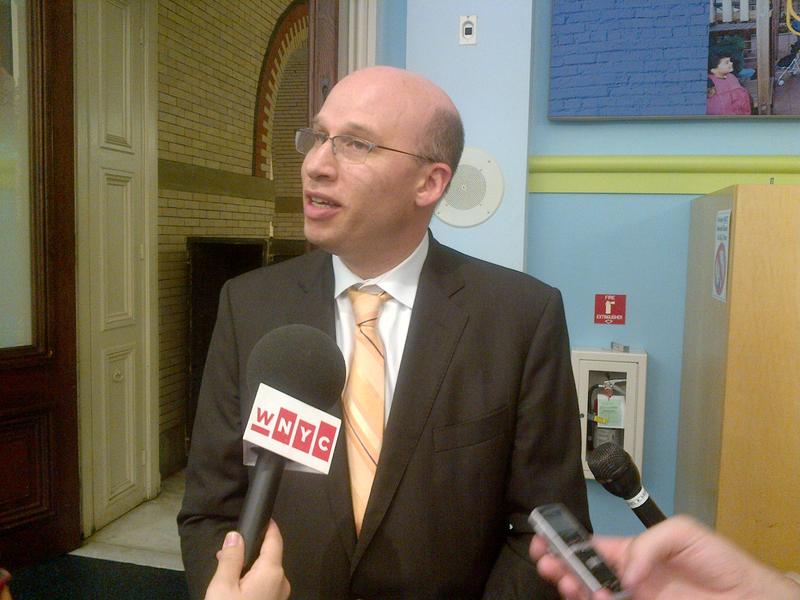 The second highest-ranking member of the city's Department of Education is stepping down, in the biggest change in leadership since Mayor Bill de Blasio's appointment of a new leader. Deputy Chancellor and Chief Academic Officer Shael Polakow-Suransky is moving on to become president of Bank Street College of Education.

Suransky, 42, is an alumnus of the school which he attended from 1999 to 2002 while he worked as a New York City assistant principal. He went on to help start Bronx International High School before moving on to the Department of Education's headquarters in 2004. He rose to his current position when Mayor Michael Bloomberg appointed publishing executive Cathie Black chancellor in late 2010, and her state approval was contingent upon having a second-in-command who held a superintendent's license.

Despite being an instrumental part of the Bloomberg administration's education reforms, many of which the new mayor is looking to reverse, Suransky insisted he was not forced out of his position by Chancellor Carmen Fariña. 

"I think there would have been a way to stay," he said. "But I do think that, you know, part of what Carmen is going to do - and it's important for her to do - is to sort of build a structure and a team that reflects her vision and values, and figure out how to bring together a range of talents and I'm very supportive of that."

Yolanda Ferrell-Brown, chair-elect of the Bank Street Board and chair of the Presidential Search Committee, praised Suransky for offering innovative ideas about "how to reach the changing educational needs of children," especially those in low-income communities.

Suransky said Bank Street reached out to him in September; its board voted last week to make him president, effective in July. He said he intends to stay at the D.O.E. until Farina appoints a new cabinet which is likely to happen in February.

Fariña called his new position at Bank Street a perfect match.

"Teachers, principals, and I deeply value Shael's insights and wisdom, and the department's longstanding relationship with Bank Street will continue to thrive under Shael's leadership," she said in a statement, "particularly as we work to further our progressive agenda through greater access to early childhood education."

Suransky said he looked forward to partnering with the city's new mayor and chancellor on expanding pre-kindergarten programs.

"One of the big needs that I think everyone is eager to address is how do we do this in a way that ensures that we have real quality," he said. Bank Street is a teaching college but it also runs a Head Start program downtown and its own pre-k-8th grade school in Morningside Heights.
Suransky conceded that he faced some tough questions from educators over his role in the Bloomberg administration's reforms, which relied heavily on data. He portrayed himself as a pragmatist who fought for more "authentic assessments" of student and teacher work.
"Sometimes you are able to influence things behind the scenes in a positive way and sometimes you aren't," he said. "But I think coming to the table, honestly and sincerely and trying to represent the voice of principals and teachers in the system has been a big part of what I've done over the past 10 years."
He singled out the city's release of Teacher Data Reports as a particularly challenging internal fight for him.

"That was something that I fought hard to try to convince folks was not a good idea to release them," he said, of the 2012 public release of teachers' ratings based on student test scores. "I thought it would do tremendous damage to the relationships inside schools and, ultimately, I wasn't successful in that effort. Largely because of the legal process that surrounded it."

He said he then advocated -- successfully -- for legislation in Albany to make sure teacher ratings are released only to parents and not to the media, despite Bloomberg's objections.