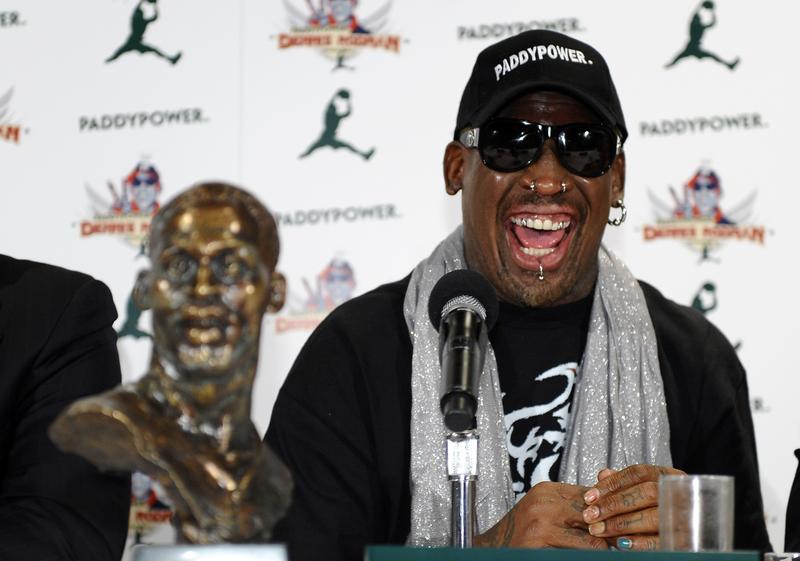 Nothing says happy birthday to one of the world's most ruthless dictators more than a basketball game led by former NBA star Dennis Rodman.
Today in honor of Kim Jong-Un's birthday, Rodman has assembled a 12-member team to play a game in North Korea.
Rodman and Kim have recently become good friends—and despite calls from human rights groups to cancel the game, Rodman is moving forward with his plans.
Is this just classic Dennis Rodman—crazy behavior on and off the court? Or is there something deeper going on with the five-time NBA champion?
To help us get inside his head we've called upon William Rhoden, sports writer for our partner The New York Times.
See a clip of the basketball game below and watch Dennis Rodman sing "Happy Birthday" to Kim Jong-Un.