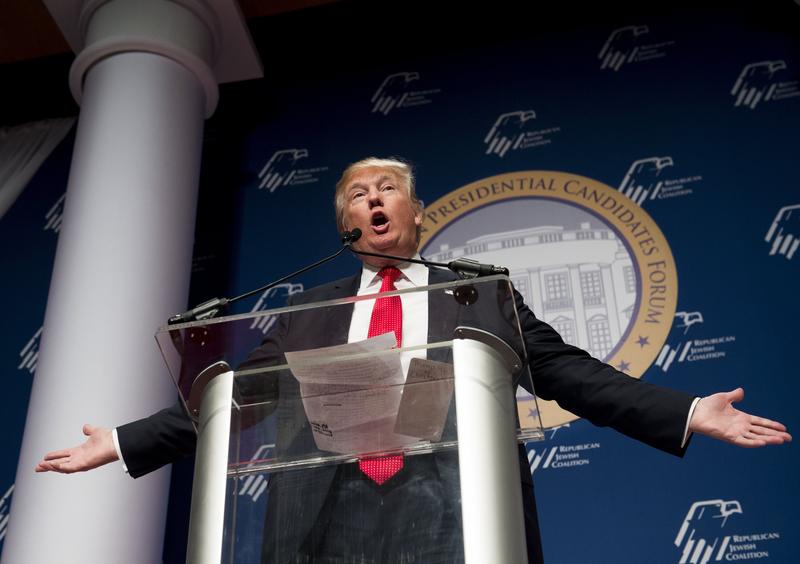 Click on the audio player above to hear this interview.
Senate Democrats used a bit of campaign politics yesterday to block a bill that that would have significantly tightened screenings of refugees from Syria and Iraq. As part of debating the refugee bill, Democrats indicated that they would also have to debate and vote on Donald Trump's proposal to ban Muslims from entering the country.
With the two sides unable to agree on how to proceed, the measure failed with a vote of 55 to 43.
Last week, Senate Majority Leader Mitch McConnell (R-KY) predicted such a maneuver, and suggested that Republicans could pull similar stunts against the Democrats. 
"Generally speaking, I've tried to avoid turning the Senate into a studio for the presidential campaign," McConnell told reporters. "But it's worth noting that what's good for the goose is good for the gander. And so you could expect amendments that they might not like related to the Sanders or Clinton campaign. But as a general, what I've tried to ask the Senate to do is let the presidential candidates run their race, and let's try to do the people's business."
Senate Majority Whip John Cornyn (R-TX) echoed McConnell's sentiments yesterday after the vote, saying that Democrats were "trivializing" the refugee issue by including the Trump vote. 
Senator Dick Durbin (D-IL) argued that it was fair game. 
"They are so smitten by the Republican presidential candidates, they can't wait to bring a Syrian refugee bill to the floor," Durbin told reporters yesterday. "But when we offer them the chance to vote on another statement by a Republican presidential nominee, Mr. Trump, about excluding people because of religion in the United States, they run like scalded cats."
Takeaway Washington Correspondent Todd Zwillich discussed the maneuver and its implications, as well as what it means for the various votes on refugee issues in Congress. 
What you'll learn from this segment:
Whether this is the first time that Democrats have done something like this.
How Republicans are responding. 
What does this means for the status of refugee votes in Congress.