The Takeaway
Refugees Fear for the Future as Authorities Demolish the Calais 'Jungle'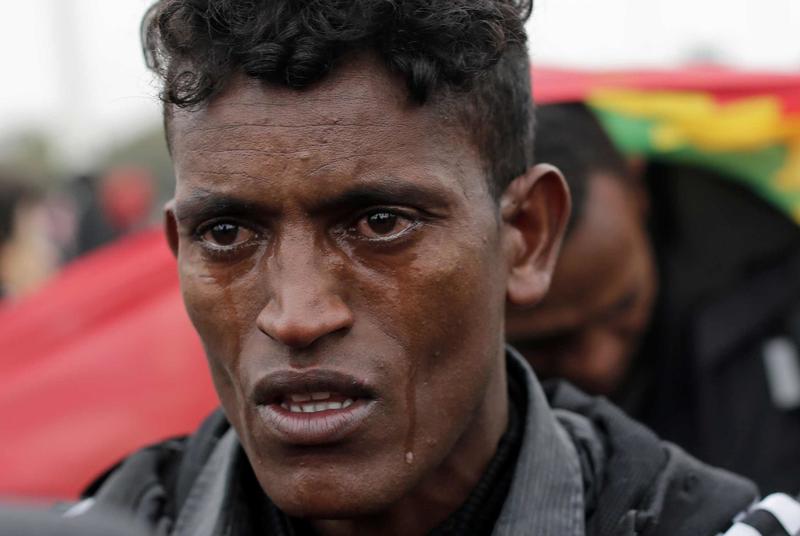 Click on the 'Listen' button above to hear this segment.
Yesterday in France, many of the estimated 7,000 migrants in the Calais "Jungle" refugee camp packed up their possessions and rolled their suitcases over to a makeshift processing center. It's part of a three day operation to demolish the 1.5 square mile informal camp outside of the Channel Tunnel that links France and Britain. Though the future is uncertain, the razing of the camp brings a welcome end for many who spent time there.
"The life here is no good, where I was in the Jungle," said one migrant. 
Many are now trying to leave France for the United Kingdom.
"I'll sleep on the street if they remove the camp," a migrant told the BBC. "I will not move one inch from here. I have one hope — just to get to the U.K. — and I don't have any other option."
Journalist Caroline Gregory has been volunteering with the group Calais Action for the past year. She joins The Takeaway to discuss how migrants and refugees are handling the transition. 
There are also about 1,000 unaccompanied minors among those at the camp, including Al-Aaldeea, a 14-year-old Sudanese refugee. 
"They say they have another house for all people young," Al-Aaldeea told Reuters. "After that, you go to the U.K., but I don't know."
About 200 unaccompanied minors have been brought to safety in the United Kingdom, but Lord Alf Dubs, a Labour Party peer in the House of Lords, thinks that the U.K. should be doing much more. He's a former child refugee himself — he came to the U.K. from Czechoslovakia in 1939 as part of the Kindertransport program.