The Takeaway
Bernie and Hillary Compete for 'New Yorker' Status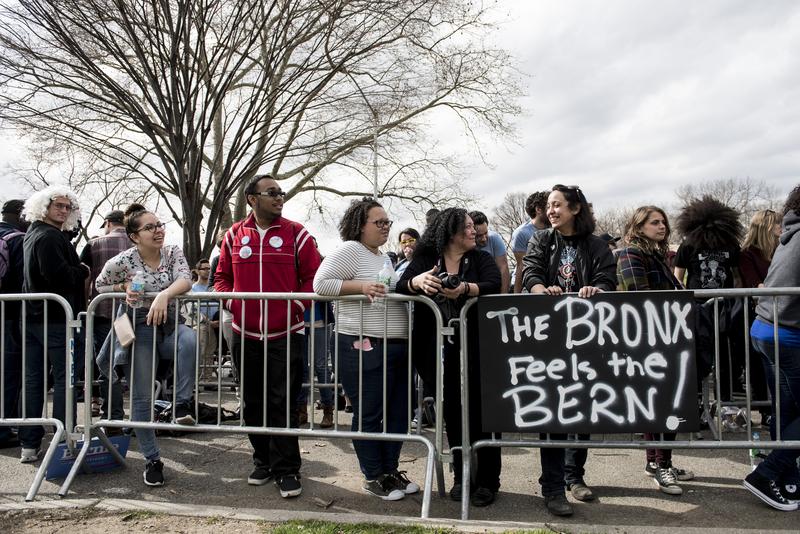 Weeks ahead of the state's primary, Democratic candidates Bernie Sanders and Hillary Clinton are returning to their New York City roots, and have been campaigning throughout the city. 
Hillary Clinton, a former New York senator, looked to draw on her base at the famous Apollo Theater in Harlem on Wednesday, and also held a rally at Purchase College in Westchester, a suburb of New York City. 
"Now my opponent says, well we're just not thinking big enough," Clinton said at the Apollo. "Well, this is New York. Nobody dreams bigger than we do. This is a city that likes to get things done."
Meanwhile, Bernie Sanders, a native New Yorker who grew up in Brooklyn, has been campaigning in the South Bronx. 
"I am very proud that I was born here in New York City!" Sanders said to the crowd. 
Brian Lehrer, host of WNYC's The Brian Lehrer Show, has been taking the pulse of New York politics for decades. He shares his perspective on the race, and who will come out as the real New Yorker in the polls.