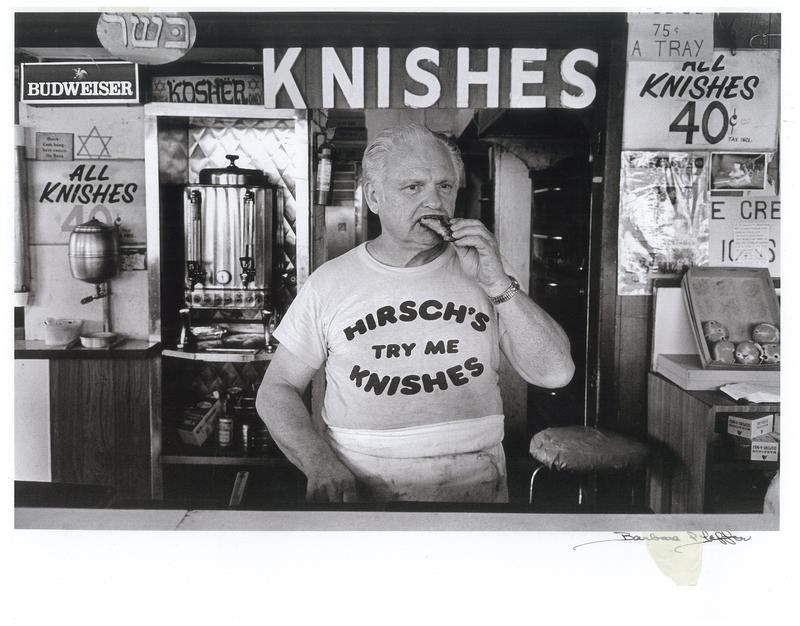 Laura Silver describes her round-the-world quest for the origins and modern-day manifestations of the knish. Starting in New York, she tracks down heirs to several knish dynasties and discovers that her own family has roots in a Polish town named Knyszyn. In Knish: In Search of the Jewish Soul Food Silver tells stories of entrepreneurship, survival, and delicious knishes. She even meets legendary knish maker Mrs. Stahl's granddaughters, who share their family recipe.
The first written record of a knish dates back to 1614 and Polish town of Krakowiec (now in Ukraine). No filling was mentioned, but it may have contained grains.
Silver calls knishes "Jewish soul food." And they are often used for mourning in Polish to comfort the bereaved.
The word "knish" has links to Ukrainian, Russian, Yiddish, Polish, and old German. You pronounce the "k" (kah-NISH), though Silver met some people in the Midwest who make the "k" silent (nish).
 Silver says that the knish could make a comeback in the coming years. "I think the knish is poised for a renaissance in the US, in Poland and beyond because it's still a wholesome food. One that has this mark of history and something homemade. And it's a great way to break bread – or break knish – together."
You can find some suggestions of where to find good knishes in New York in the comments below.