SchoolBook
Delegates Recommend a Yes Vote for Teachers Contract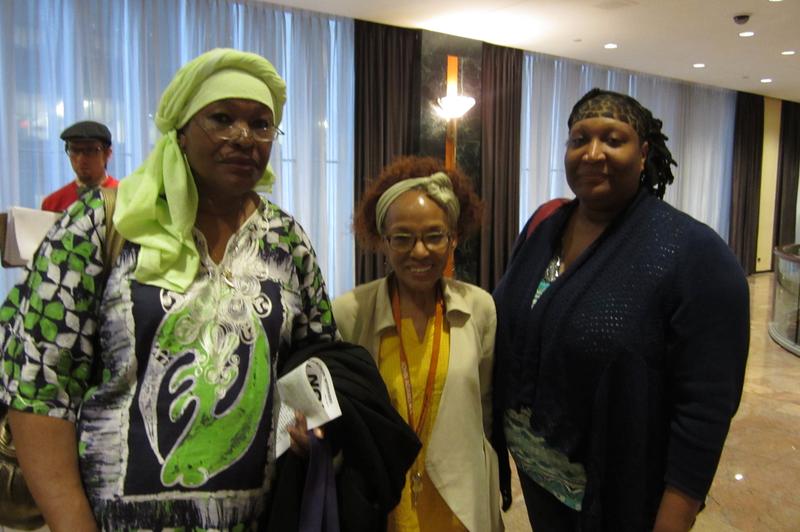 More than 2000 delegates of the teachers union approved a proposed new contract with the city on Wednesday, sending it to their members for the final vote. But the sentiment among delegates seemed to be one of resignation more than joy for the first new contract since 2009.

The contract includes 18 percent in raises spread out over nine years (or about 19.5 percent when compounded), to cover the past as well as the future through October 2018. But in an unusual arrangement to help the city finance the deal, retroactive pay won't be given out in one lump sum. Instead, it will be spread out with the last payment in the year 2020.

Marilyn Beckford, a 25-year veteran who teaches English at Hillcrest High School in Queens, was among those who exited the delegate assembly in the Hilton Hotel sounding disappointed. "Why would you accept a proposal that pays you for the past in the future? What about now?," she said she asked union leaders.

But she voted to support the deal anyway. "You're not going to get anything else so you might as well ratify it," she said dryly.

"I agree," said her friend Marsha Saldanha, who teaches art at John Adams High School. Saldhana also pointed out one consolation to spreading out the retroactive pay.

"My husband thinks it's a good idea because of the taxes," she said. "But as far as I'm concerned, I would've preferred to have had more of it sooner than 2020."

The union's members will now vote by mail with secret ballots, which are expected to be counted in early June. Union President Michael Mulgrew called it "a very fair deal" that enables educational changes to be made in time for the September school year.

But some teachers from a caucus known as MORE are urging a no vote. They were passing out flyers to delegates on Wednesday. They believe the raises barely keep up with cost-of-living and set a bad precedent for other unions that have yet to negotiate their own contracts.

"The brave cops and firefighters, the sanitation workers and everyone who serves the city will now be able to thank us for getting the lowest pattern bargain in history," said Arthur Goldstein, a delegate from Francis Lewis High School who voted against the contract.

But most teachers said they had to think pragmatically. Carla Reyes, who teaches sixth grade at M.S. 377 in East Harlem, said if the deal isn't approved, "it's going to be a whole other year. And they're always going to use the excuse of there's no money, there's no money."

Reyes and others also said they like some pieces of the contract, including getting more time for professional development.

"A lot of my coworkers, we stay very late willingly already because so much work needs to get done," she said. "So the fact that this can be built into the school day seems to be a pretty good thing."

Stacy Palmer, who teaches at Queens Preparatory Academy, also liked the idea of building in a career ladder. Teachers can be paid an extra $7500 to $20,000 a year for taking on leadership roles to support instruction or by agreeing to swap jobs with someone in another school to serve as ambassadors.

"It's an opportunity for some teachers to showcase what they have," said Palmer, who is in her seventh year. "We've always been asked to share best practices and not given the opportunity to do so."

Marilyn Beckford, however, was skeptical about whether this was just merit pay in disguise with the potential for favoritism. But once again, she sounded a note of fatalism, "If we're going to accept it as a package deal, that's part of the package."