Defense Pushes for Mistrial in Bridgegate Case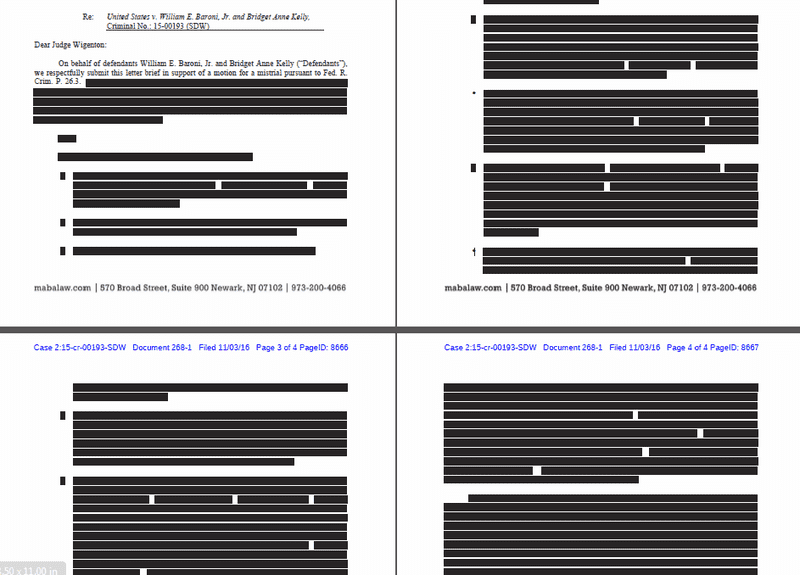 The defense requested a mistrial Thursday in the court case of two former New Jersey Governor Chris Christie allies.
Christie's former Deputy Chief of Staff Bridget Kelly and former Port Authority Deputy Executive Director Bill Baroni are defending themselves from accusations of closing lanes on the George Washington Bridge as political retribution in 2013, causing massive traffic jams for the town of Fort Lee.
WNYC's Matt Katz was at the courtroom in Newark and said the reason for the defense's request for a mistrial is a mystery. "Almost 4 pages are completely blacked out in the motion filed this morning in federal court."
Jury deliberations had been expected to continue Thursday after being unexpectedly cut short Wednesday afternoon. The defense wrote a letter to the judge Wednesday that referred to problems with a question from the jury, but the content of that question has not been made public.