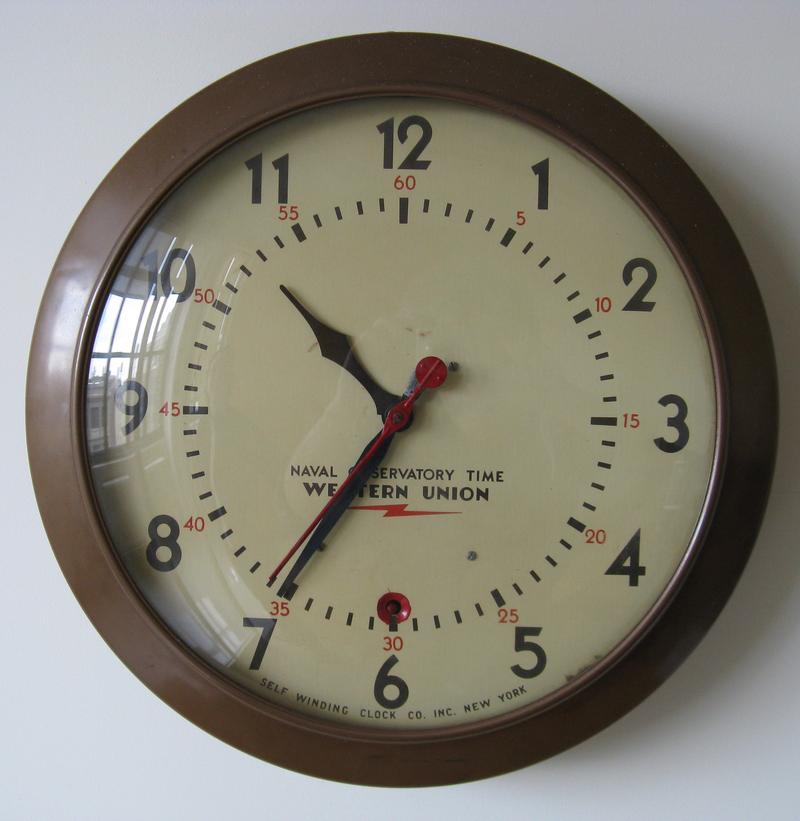 This episode is from the WNYC archives. It may contain language which is no longer politically or socially appropriate.
The inauguration of WNYC's retransmission of radio signals from the Naval Observatory in Arlington, VA. Attending the event are Mayor La Guardia, Admiral Clark H. Woodward, and Captain Jay Frederick Hellweg.

A WNYC reporter explains the benefits of receiving Naval Observatory time signals.

Admiral Woodward, Commandant of the Third Naval District (reporter calls him Clark B. Woodward), discusses the history of timekeeping technologies, including the establishment of the Prime Meridian and Greenwich Mean Time and time signal transmission. Mayor F. H. La Guardia talks about the Naval Observatory's contributions to science. Captain Hellweg, Superintendent of the Naval Observatory and inventor of the automatic time service device, talks about his work with timekeeping. This is followed by a detailed explanation of the time signal, including the signal itself. Mark of the time, 12 noon, and a station ID.

Editor's Note: The WNYC program guide, The Masterwork Bulletin, in 1938 noted:

"New York City;s Own Station WNYC receives its time signal via shortwave from Arlington, Virginia, and hence is the only radio station in the metropolitan area which is permitted to describe its time signal as 'Naval Observatory Time,' Through the cooperation of the United States Naval Observatory, hourly time tick are broadcast over our facilities."
Audio courtesy of the NYC Municipal Archives WNYC Collection
WNYC archives id: 70043
Municipal archives id: LT941