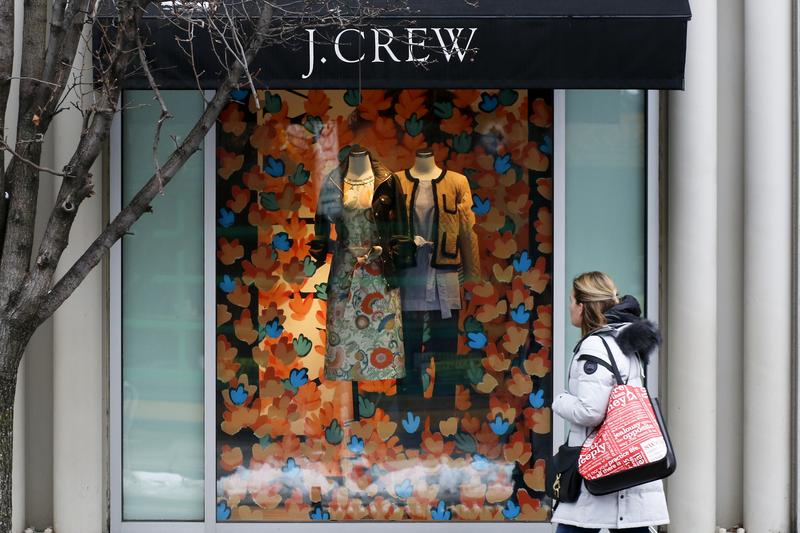 Just a few years ago, J. Crew was admired for attiring Michelle Obama, and for delivering solid profits.
But now, the company is cutting jobs. The Wall Street Journal reports "sales at its stores open at a least a year have fallen for the past 10 quarters."
In other retail news, Abercrombie & Fitch is looking to sell itself, after its share price dropped by half. Ralph Lauren has closed its Fifth Avenue flagship store, suggesting that even upscale retailers can no longer afford upscale rents.
The New Yorker's Joshua Rothman has been trying to figure out what's happening to branded fashion, and writes about J. Crew in his piece "Why J. Crew's Vision of Preppy America Failed."
This week on WNYC's Money Talking, host Ilya Marritz talks with Rothman about what's ailing J. Crew, and what it means for everyone else who's trying to lure humans into little boxes to pick up threads and put them on plastic.