Features
Deceptively Simple: A Conversation with Nobel Laureate Alice Munro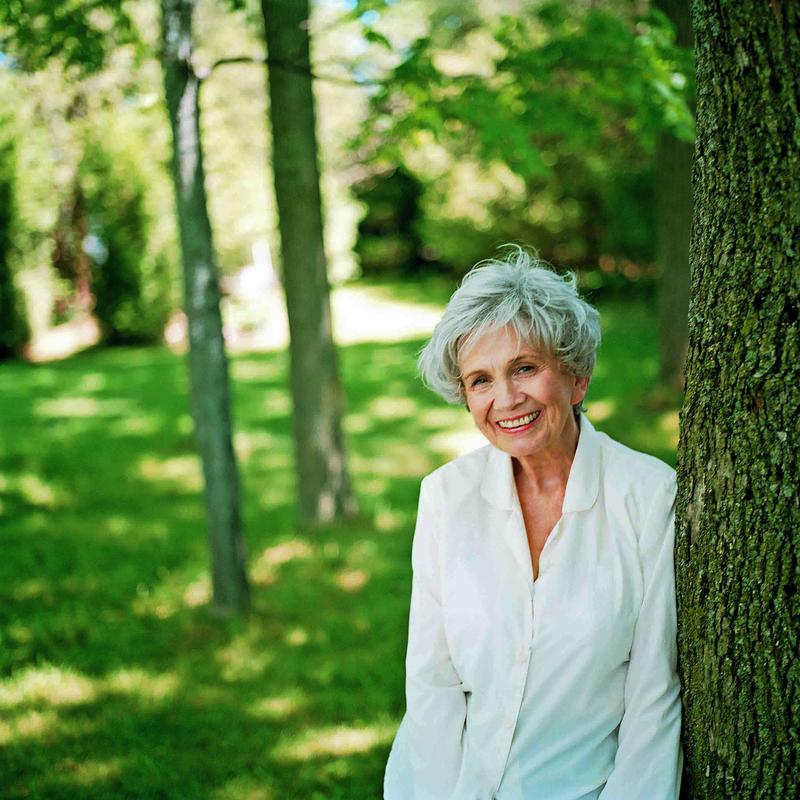 On October 10th it was announced that the 2013 Nobel Prize for Literature would go to 82-year-old Canadian writer Alice Munro.
The choice seems a heartening endorsement of the importance of her delicate and surprisingly powerful examinations of the ordinary—what Michiko Kakutani, writing in the "New York Times," calls "the music of domestic life."
In a career spanning nearly fifty years, Munro's many stories focus on the lives of women and their families, and the quietly momentous choices they make every day.  Memory plays a strong role in her work, and her characters are often storytellers themselves, or mavericks.
In a way, Munro's Nobel is an affirmation of writing itself, the way it can make any life or event luminous if enough rigorous attention is paid to it.
In honor of Munro, whose works have been featured over the years on SELECTED SHORTS, we offer this talk with fellow Canadian Robert MacNeil.  The conversation took place as part of the Thalia Bookclub series at Symphony Space, and was subsequently broadcast on WNYC.
For additional works featured on SELECTED SHORTS, please visit http://www.symphonyspace.org/genres/seriesPage.php?seriesId=71&genreId=4
We're interested in your response to these programs.  Please comment on this site or visit www.selectedshorts.org
And for more thoughts on the stories in SHORTS, check out literary commentator Hannah Tinti's site at http://hannahtinti.com