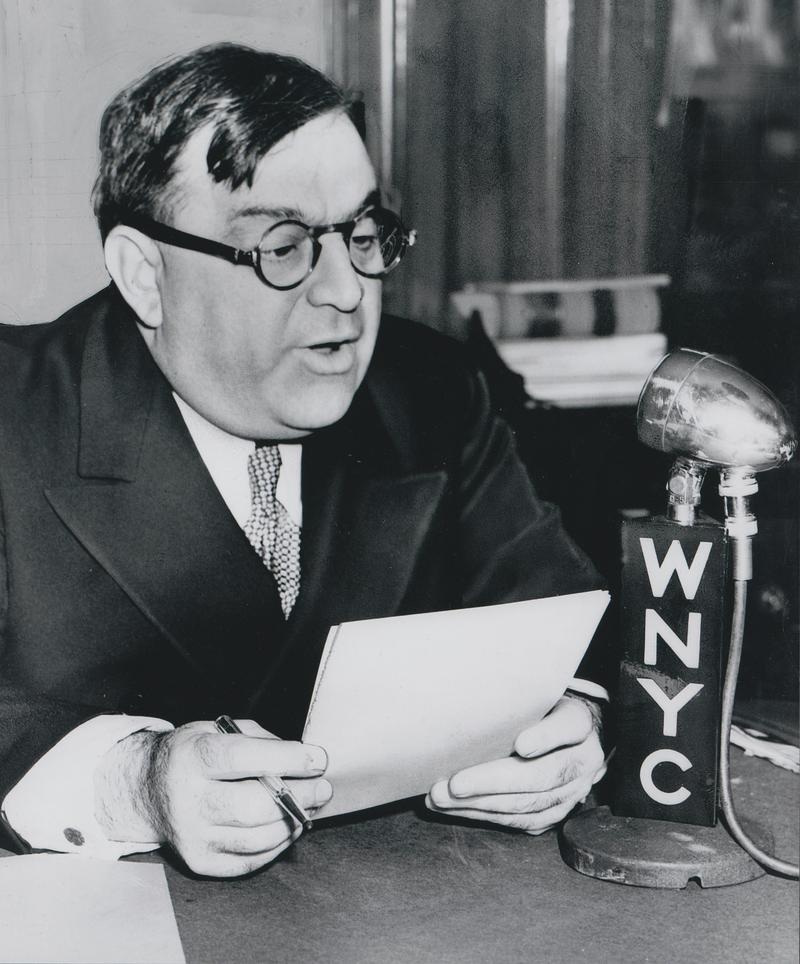 This episode is from the WNYC archives. It may contain language which is no longer politically or socially appropriate.
Description from the Municipal Archives card catalog:

U.N. Committee decision to make its headquarters in the U.S.
The Pearl Harbor investigations. Housing. Rent control. Problems in the building trades. Pre-fabricated housing. Terminal market agreement. Federal aid to extend Morrisania City Hospital, etc. Need for nurses in veterans hospitals. Firemen's list of eligibility. U.S. Navy's release of NYC Patrolmen. Fuel shortage. Shipment of packages to Europe. Short weighting firm made to pay 300 dollars. Race track betting and racketeering. Appeal for cancer funds. Newbold Morris and the City Planning Commission. New program on Sunday at 12 noon.
Audio courtesy of the NYC Municipal Archives WNYC Collection
WNYC archives id: 71130
Municipal archives id: LT2573