The Takeaway
Debate Rewind: Reacting to the First Presidential Debate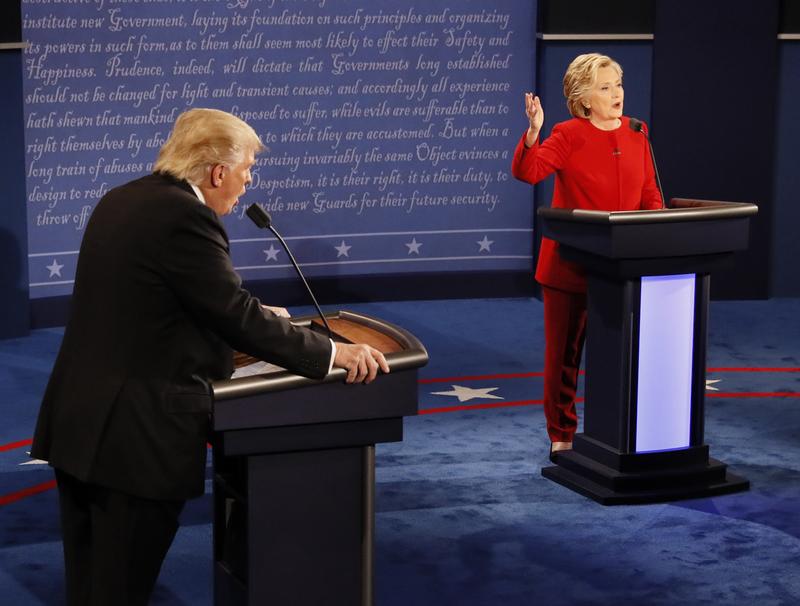 Donald Trump and Hillary Clinton faced off on Monday night in the first official presidential debate of the 2016 election at Hofstra University on Long Island. The 90 minute debate focused on "achieving prosperity," "securing America," and "America's direction."
What are the big takeaways from the first debate? Takeaway Host John Hockenberry and Washington Correspondent Todd Zwillich put that question to you — our listeners — during a live call-in special after the first debate.
Click on the 'Listen' button above to hear the full Debate Rewind call-in special, and visit PRI.org/UnConvention for all of our special election coverage.