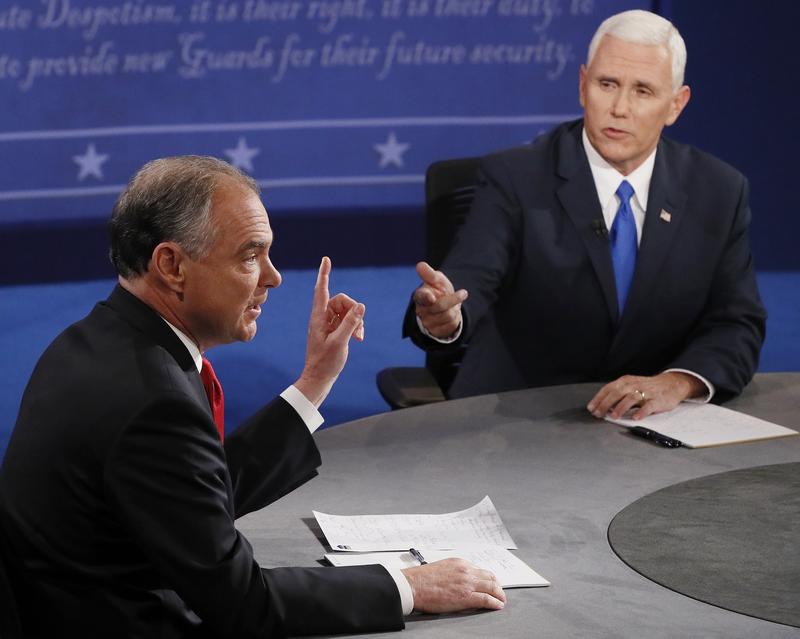 Indian Governor Mike Pence — Donald Trump's running mate — and Virginia Senator Tim Kaine — Hillary Clinton's VP pick — faced off in a sometimes heated debate on Tuesday night at Longwood University in Farmville, Virginia.
The candidates weighed in on everything from the refugee crisis to abortion, but what are the big takeaways from this debate?
Takeaway Washington Correspondent Todd Zwillich put that question to you — our listeners — during a live call-in special. He was joined by Pete Dominick, a stand-up comedian and host of the radio program Stand Up! with Pete Dominick on SIRIUSXM.
Click on the 'Listen' button above to hear the full Debate Rewind call-in special, and visit PRI.org/UnConvention for all of our special election coverage.