The Takeaway
PEN & Charlie Hebdo: Honoring Courage or Hostility?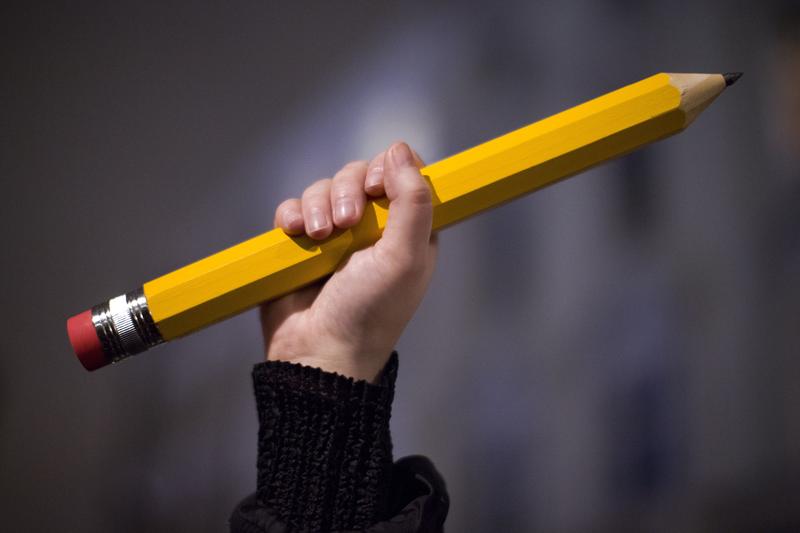 Tonight at the American Museum of Natural History, the PEN American Center will honor the French satirical magazine Charlie Hebdo with its annual Freedom of Expression Courage Award. In early January, the Charlie Hebdo offices were attacked by extremists who were offended by the magazine's depiction of the prophet Muhammad.
Founded in 1922, PEN works to advance literature and to defend free expression. But the literary organization's decision to honor Hebdo has been a source of controversy from the moment it was announced in late April—many argue that Hebdo's cartoons promote anti-Muslim attitudes. 
The decision drove six PEN members—novelists Peter Carey, Michael Ondaatje, France Prose, Teju Cole, and Taiye Selasi—to withdraw from the gala. But now a total of 145 writers have signed a letter protesting PEN's decision to honor Charlie Hebdo.
According to the signatories of the letter, by honoring Hebdo, "PEN is not simply conveying support for freedom of expression, but also valorizing selectively offensive material: Material that intensifies the anti-Islamic, anti-Maghreb, anti-Arab sentiments already prevalent in the Western world."
Today New York University is hosting a discussion on the controversy with PEN Executive Director Suzanne Nossel, Charlie Hebdo staff members, and others. Last week, Nossel told Takeaway co-producer WNYC that, from her perspective, the criticism of the award was misplaced.
"For us, this award is about courage and not about cartoons or the specific content," she said. "It's about a group of people who in the face of a firebombing of their office in 2011, and the killings earlier this year, have soldiered on in their mission, which if you listen to them and review in a probing way their cartoons, we think is pretty squarely satirical and is aimed at those in power."
Writer Salman Rushdie agrees. Here's an excerpt from a letter of support he wrote to PEN:
"This issue has nothing to do with an oppressed and disadvantaged minority. It has everything to do with the battle against fanatical Islam, which is highly organised, well funded, and which seeks to terrify us all, Muslims as well as non-Muslims, into a cowed silence."
Writer, journalist, and Vassar College Professor Amitava Kumar is among the 145 signatories of that letter denouncing PEN's decision to honor Charlie Hebdo. Author of the forthcoming book of essays titled "Lunch With a Bigot," Kumar tells The Takeaway why he is protesting this award.