The Takeaway
Debate Prep: What It's Like to Coach VP Candidates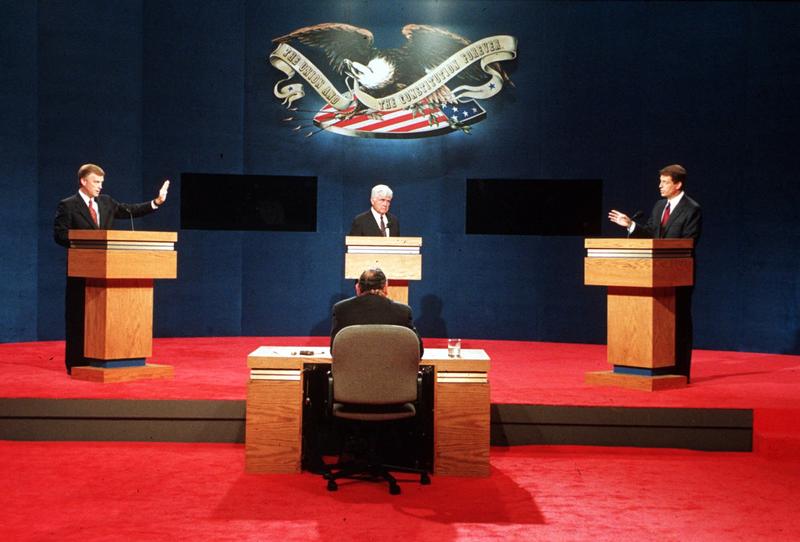 Click on the 'Listen' button above to hear this interview.
"Who am I?  Why am I here?"
That was the infamous statement uttered by Admiral James Stockdale, vice presidential candidate for Ross Perot, who was up against Al Gore and Dan Quayle in 1992.
A recent poll found that many people do not know who the vice presidential candidates are in the upcoming election. Tonight's face-off between Virginia Senator Tim Kaine and Indiana Governor Mike Pence might not have the build up or the ratings of last week's presidential debate, but with both Hillary Clinton and Donald Trump in a close heat, the performance of the vice presidential candidates will be closely watched.   
Ideally, all candidates are thoroughly vetted, but that is not always the case. Thomas Eagleton, the late senator from Missouri who was tapped as George McGovern's vice presidential pick but was later forced to withdraw from the 1972 race when it was revealed he had lied about serious emotional problems. McGovern's judgment was called into question as a result. 
In tonight's debate, Kaine and Pence will likely be watched to see how much they stick to their candidates platform and whether or not they will engage in the sparring of their running mates.  
Dennis Eckart, a former Ohio congressman and long time debate coach, known for his work with Lloyd Bentsen that resulted in that famous rebuttal to Dan Quayle "Senator you're no Jack Kennedy," explains how the VP candidates may be preparing for the debate.