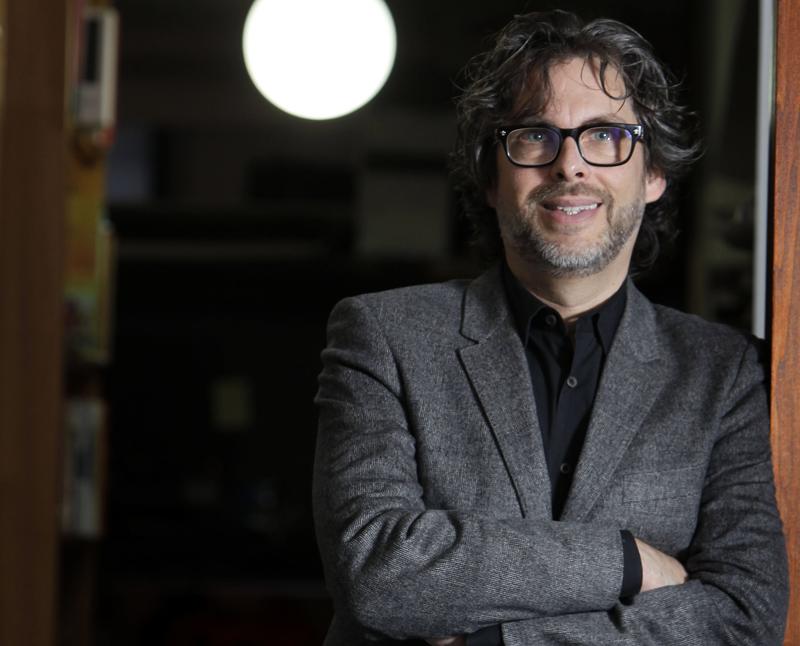 Michael Chabon is the Pulitzer Prize-winning author of The Amazing Adventures of Kavalier & Clay, Wonder Boys, and The Yiddish Policeman's Union. But back in 1989, when Mr. Chabon was merely a debut novelist, he had a shocking experience. He paid a visit to his dying grandfather, who was staying with Chabon's mother in Oakland, California, and who, in a drug and illness-addled haze, began telling long-suppressed stories about his life as a young man. For a week, Chabon listened to these stories, trying to make sense of what he was hearing. Now, nearly 3 decades later, he has returned to them in a new novel called Moonglow. 
Michael Chabon joins The Leonard Lopate Book Club and takes your questions about his accomplished career, as well as the new novel. Submit your questions for him below.
Events: Michael Chabon will be signing books at the Union Square Barnes & Noble (33 East 17th Street) on Monday November 21st at 7:00 p.m.
On Wednesday, December 7th from 7:00 - 9:00 p.m., he'll be speaking as part of the New York Public Library's "LIVE from the NYPL" series. It will be held at the Stephen A. Schwarzman Building (476 Fifth Avenue at 42nd Street). Click here for more information and tickets.