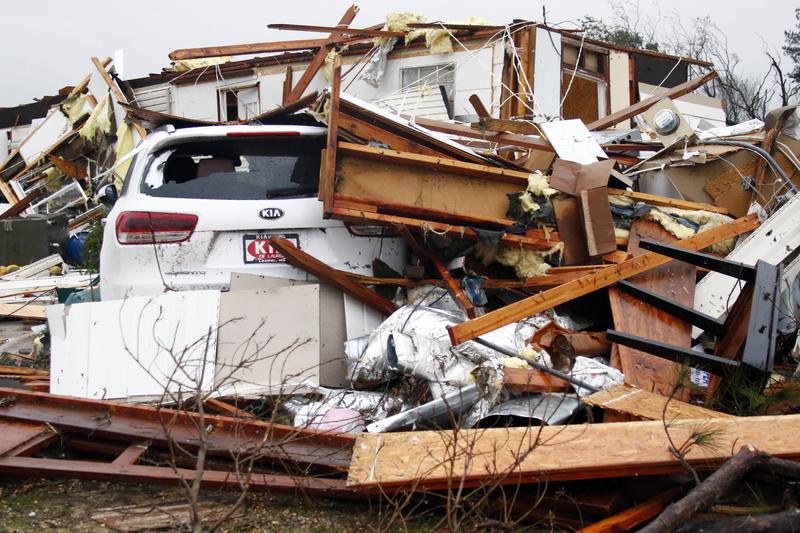 Click on the 'Listen' button above to hear this interview. 
This past weekend, severe thunderstorms and tornadoes tore through Georgia and Mississippi. At least 19 people are confirmed dead and another 43 people are listed as injured. The storm, which took place on Saturday and Sunday, also leveled homes along its path.
Officials have stated that 15 people died in Georgia. In response to the deadly storm, Georgia Governor Nathan Deal declared a state of emergency in seven counties: Atkinson, Berrien, Brooks, Colquitt, Cook, Lowndes, and Thomas. According to Catherine Howden, spokeswoman for Georgia's Emergency Management Agency, there had been reports of up to 20 tornadoes.
Mississippi's emergency agency says it is currently dealing with extensive damage. In addition to the deaths of at least four people, down power lines and debris line the streets of the Magnolia State. Governor Phil Bryant has also declared a state of emergency in Mississippi.
Alabama, Louisiana, South Carolina, Florida and Texas were also impacted by the storm. Bill Bunting, chief of Forecast Operations for National Weather Service's Storm Prediction Center, discusses the severity this storm posed, how people could better prepare themselves for future violent weather episodes, and what response the state and national government will have to help those impacted.