Dear President: What You Need to Know About 'The American Dream'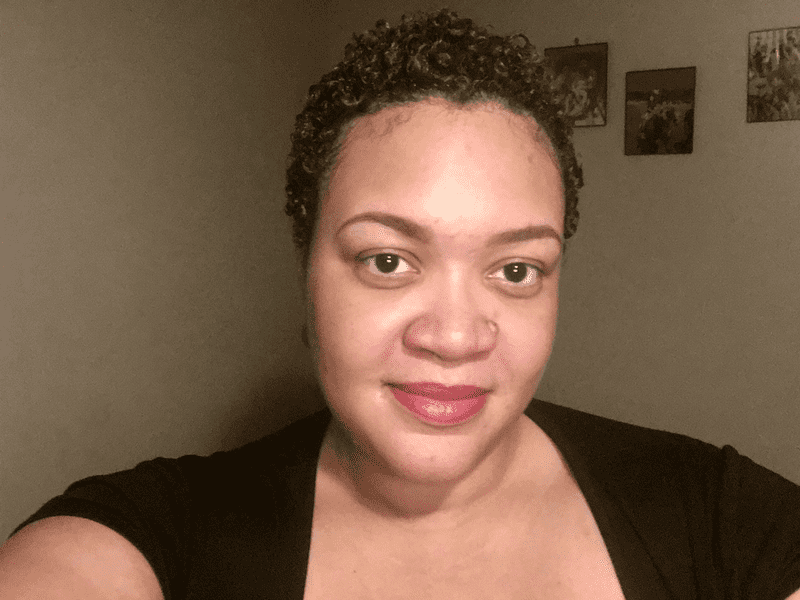 When I was a little girl, I'd sit on my daddy's lap during his city council meetings. As Alderman of Ward 4 in Natchez, Mississippi, his job was to take care of his people. Theodore "Bubber" West took that responsibility as seriously as he did his commitment to his family.  
Daddy would tell me, "Baby girl, the further you move from your community in politics, the less committed you are to them. You can hide from racial injustice from behind a desk in Washington D.C. but you can't do that when it's at your front door."
Steps from our front door was the Forks of the Road. It was the second-largest slave trading post in the country and I passed it every day on my way to school. I grew up knowing the bones of enslaved Black people lay in the Devil's Punchbowl on Cemetery Road. I passed them on the way to my grandmother's house.
Our ancestors had been buried alive for just trying to be free. 
I come from a family of business owners and public servants — a family with streets and schools named after us — and we flourished during the Reaganomics of the 1980s and the mass incarceration of the Clinton '90s. I was sheltered from the traumas this country inflicts on most Black people. And because of that, I once believed anyone who works hard, stands straight and acts right could attain the American Dream. 
And I believed it until I moved to L.A. with my husband and our sons. 
I couldn't find a job, couldn't find anywhere to live. We survived without health care and hoped our children wouldn't get sick. 
It wasn't just us. Back home in Mississippi, my father could no longer afford to fill his prescriptions. He had to get his medicine from a doctor friend just to make it another day. He had to cut pills in half just to make them last longer. He tried. Daddy tried not to die, but I would not see him again before he did.  
I hated myself for what felt like failing my children, my family's legacy, and my father. Then I remembered Malcolm making it plain with the hard truth: "Who taught you to hate yourself? Who taught you that?"
Then I began to understand just how linked capitalism and racism have always been. It's not new. I followed the bones back to the Devil's Punchbowl, and those of Tamir and Trayvon, Rekia and Aiyana, Eric and Alton, Philando and Keith, Sandra and Jonathan. And, and, and. I followed the money being filtered into police departments and for-profit prisons and politician's pockets.
So I echo my Mississippi spiritual ancestor Fannie Lou Hamer's proclamation to white Americans: "This country was built on the blood and the sweat of Black people…What you have done in the past — trying to wipe us out as human beings — you've done that. But we can't let you get away with it." 
The uprisings we are experiencing along the fault lines of race and class decades after she said that shouldn't surprise anybody.
See, we inhabit a nation that has the audacity and arrogance to admonish Black people to feel grateful for so-called "progress," as if we owe this country a favor. As if it hasn't murdered and criminalized us for trying to reap the benefits that we bled for.
But, I tell you what. We won't let them get away with it.
Kirsten West Savali is a cultural critic and an associate editor at The Root. She was awarded the 2016 Vernon Jarrett Medal for Journalistic Excellence which honors exemplary reporting on black life in America. She was also named to Ebony magazine's 2015 "Power 100" list and awarded a 2015 Harry Frank Guggenheim fellowship. Her provocative commentary explores the intersections of race, social justice, religion, feminism, politics and pop culture.
When you think about race in America, what is your truth? And what do you want the president to know? Share your truth on Twitter using #DearPresident. See what other people are saying here. 
We hope these essays spark conversations for you -- at your dinner tables, churches, synagogues, nail salons and barbershops. To help you continue the conversation, here are some questions related to Kirsten West Savali's essay.

Kirsten West Savali
1. Do you believe that the South is more racist than the North? Why or why not? What's been your experience?
2. When you think of black identity in the South, what is the first thing that comes to mind? Why?
3. Does it seem realistic to you that a skilled, college-educated black woman married and raising three children would not be able to find work or permanent housing in some parts of America? Why or why not?
4. Kirsten grew up in Mississippi. In her essay, she talks about the history of the landscape of where she grew up. She describes the Devil's Punchbowl. Do you know what and where the Devil's Punchbowl is? Look it up. What history do you know about the streets where you live? How does that history inform you today?
5. How is racism connected to slavery? How is it not?