Dear President: What You Need to Know About One Black Body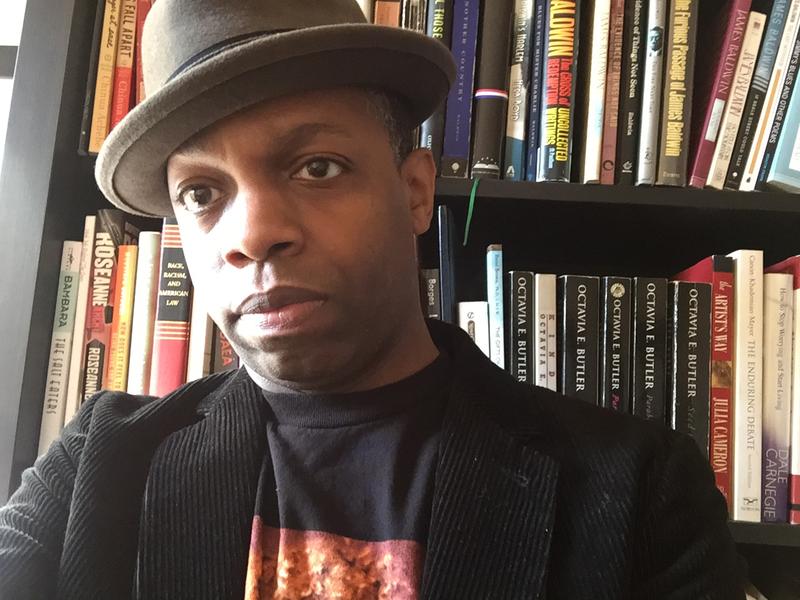 Every year my family gets together for Thanksgiving.  It wasn't always this way. 
My Grandfather, Grandpop, son of immigrants from St. Kitts, grew up in Hell's Kitchen. He dropped out of the fifth grade to help his family during the Depression; he tap-danced for pennies in Harlem before moving on to selling heroin.  
He was arrested and put into prison for drug dealing. It was there he learned about the Honorable Elijah Muhammad and the Nation of Islam, and liked what he saw: respectful black men in sharp suits and bow ties. 

The Nation taught black men that they are the natural leaders of not just the race but of their own communities and of their own families. And they imposed very strict standards of manhood.

That's where my relationship with my grandfather got complicated.

I loved Grandpop. He made sure that I never felt ashamed of being black.  He supported my mother, my sister, my brother, myself. 

And he made sure that I knew what it meant to be a black man – at least by his standards.

He would often lecture me about the proper way for a black man to talk, walk, laugh, think, behave. None of that allowed for anything remotely feminine.
As a child I wanted to please him so I stopped skipping Double Dutch, I stopped playing with dolls, I stopped being true to myself. 
I guess because black men feel emasculated within a white society we don't often ask ourselves if we can find healthier ways to be men. Instead, we just decided "Well, if we're in charge, we'll be okay."

For black men like my grandfather, being gay equaled failure at manhood. Being gay certainly wasn't something for black people.

When I was about 20 he stopped speaking to me.

Absent my grandfather's approval I had to pry open the scope of other people's limitations so my own black body could live.

But one day, my grandfather left me a voice message at work: "I don't approve of your lifestyle, but call me."  We had not been in contact, at that point, for seven years.

After he reached out, our relationship changed. His stern appraisals vanished. He often called just to say hi. Once, he straight up told me he loved me and that he also liked my partner. To this day, I carry that with me as a shield.

Grandpop was 96 when he died in 2014.  

Maybe in his final years he came to recognize his vision of blackness that didn't make room for his grandson—for me—was just as limiting as white supremacy.  Until then he hadn't seen me for all that I am. His old definition of blackness had pushed me to the bottom the way white America does.
In the end, I guess he wasn't having any of that.
Robert Jones, Jr. is a writer from Brooklyn, N.Y. He earned both his B.F.A. in creative writing and M.F.A. in fiction from Brooklyn College. His work has been featured in The New York Times, Gawker, The Grio, and the Feminist Wire. He is the creator of the social justice social media community, Son of Baldwin. His first novel is in the revision stage and he's currently working on the second.
When you think about race in America, what is your truth? And what do you want the president to know? Share your truth on Twitter using #DearPresident. See what other people are saying here. 
We hope these essays spark conversations for you -- at your dinner tables, churches, synagogues, nail salons and barbershops. To help you continue the conversation, here are some questions related to Robert Jones's essay.
1. What is your sense of how the black community views homosexuality?
2. How do you define black masculinity?
3. The Nation of Islam has a history of excluding members of the LGBTQ community. What would The Nation need to do to make LGBTQ people feel safe and welcomed?
4. Where do you think the idea that being gay is a "white thing" comes from?
5. Do you have friends or family members who have values you don't share? Are you able to get along? What do you do when a disagreement happens?