Dear President: What You Need to Know About 'Nigga Neurosis'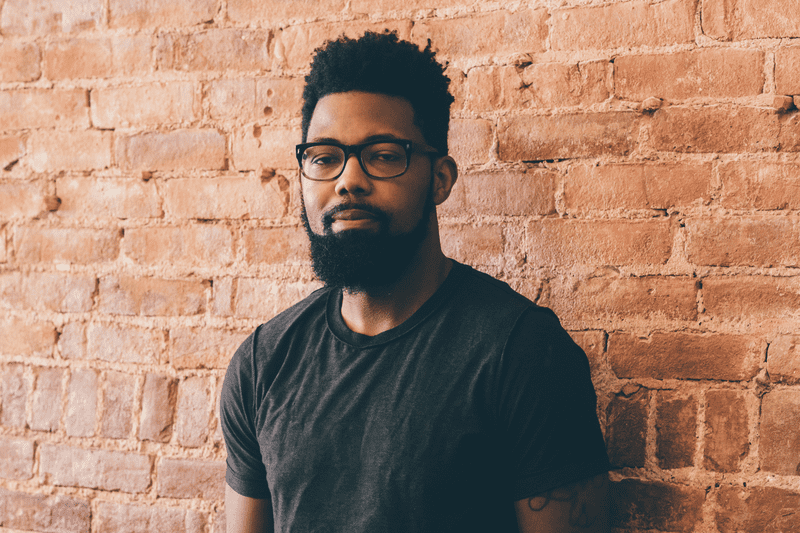 It's likely you've never heard of "Nigga Neurosis" until today.  Because it's something I made up -- the name, anyway. The condition it describes, however, is very, very, very real.
You see, black people live in a perpetual state of wondering if, and how, racism is involved when we experience anything.  
I live with my wife and our 10-month-old daughter in a middle to upper-middle class neighborhood in Pittsburgh. It's the type of neighborhood that blocks off the streets once a year for a house and garden tour. Where people open up their homes and allow strangers to hang out inside of them.
This is easily -- easily -- the whitest block I've ever lived on. Which I like saying a lot because I've lived in Pittsburgh -- the white person's Atlanta -- my entire life.
We rent a house near a popular neighborhood pub. Between the pub and our house is a fire hydrant. The other day, as I was parked maybe seven feet from the hydrant, a white man standing outside of the bar gestured at me to roll down my window. 
"Hey man. You gotta back up some. I'm a retired firefighter. You gotta be at least 15 feet away from the hydrant." 

I took a moment to consider who he is (a middle-aged White guy, who says he's a retired firefighter), where I'm parked (seven feet from the hydrant, which is technically illegal, but a law that is broken literally every day on this block), where I am (remember this is peak White Pittsburgh), who's with me (my infant daughter) and who I am (a Black guy) before deciding how to respond and what to do.  

This is Nigga Neurosis.
I figured I'd use my "Black guy arguing in the street with a White guy" yearly quota for later in the year. So I decided to just back up and not argue.  
The next day I grabbed a ginger ale at the same pub. I see the bartender, who approaches me and says, "Hey! I see you met Nate yesterday. I could see what happened from the bar. He does that to everyone. He even does that to me and I've known him for 10 years."  
 
While I appreciated the bartender's implicit message -- which is that "Hey, this isn't a race thing. He's just a bit of a dick about that hydrant so, you know, don't mind him too much" -- it really didn't do much to dispel my Nigga Neurosis.  
 
Maybe he does this to everyone – Black, White, Whoever – but was he less polite with me than he would have been with a 37-year-old White guy with an infant in the car seat?  
 
And, you know, to be honest, he wasn't a raging jerk. I mean, he just displayed a normal amount of mundane jerk-ishness that you just experience in the street every day. But would this jerk-ishness have existed if I wasn't who I was and where I was?
And if I just ignored him, what would have happened next? Would we have started arguing? And if that happened, would somebody have called the police?  
 
And if the police came, is there any doubt that this white, middle-aged retired firefighter would receive the benefit of the doubt instead of the 30-something Black guy wearing sweats with a driver's license he still hadn't updated with his new address? 

If you think I'm thinking too much right now, I agree. I am. I definitely am.
But I also know you must not be Black.
Pittsburgh native Damon Young is the editor-in-chief of VerySmartBrothas (VSB), a columnist for GQ.com, and a professional Black person. He enjoys taking selfies with his infant daughter, getting hurt playing pick-up basketball, and unsolicited pancake dinners.
When you think about race in America, what is your truth? And what do you want the president to know? Share your truth on Twitter using #DearPresident. See what other people are saying here. 
We hope these essays spark conversations for you -- at your dinner tables, churches, synagogues, nail salons and barbershops. To help you continue the conversation, here are some questions related to Damon Young's essay.

1. If you are not black, can you imagine second guessing every move you make – from parking your car to buying a ginger ale – in the context of your own personal safety? If you are black, when do you not second-guess your every move? When do you actually feel safe?
2. If you are not black, but regularly engaged in conversation or social and professional settings with people who are, do you find yourself wondering how much of their behavior has to do with them being black? If you are black, how much do you wonder about other people's behavior and whether it has to do with their whiteness?
3. If you're white, what role can you play in minimizing or preventing the kind of anxiety that Damon describes? Are you surprised that it exists?
4. If you are not black, how often do you think people who are make everything about race? If you are black, how often do you feel like you have to explain to non-black people -- that they aren't seeing a racial component to a situation? Talk about why it's frustrating.
5. Do you find Damon Young's essay funny? When is it okay to laugh in the context of race? When is it not? Who can laugh? Who can't?