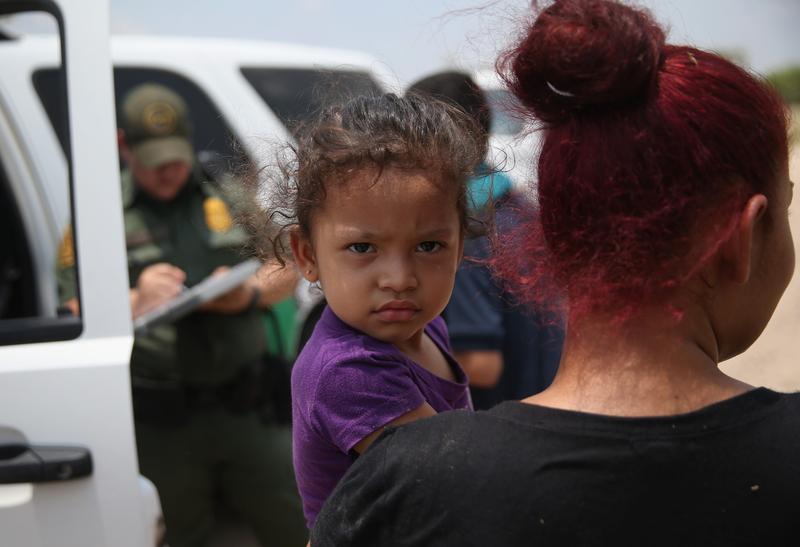 Click on the audio player above to hear this interview.
The homicide rate in El Salvador was higher in 2015 than anywhere else, overtaking Venezuela and Honduras for the first spot. More than 6,600 people were murdered in the country the size of Massachusetts, pushing thousands of people to flee to neighboring countries and to the United States.
Now, the Department of Homeland Security is sending hundreds back as part of its policy to enforce deportation orders against people from Central America. 
Among them is Martha Maria Hernandez, an El Salvadorian who crossed into the United States in 2014. She spoke to reporter Emily Donahue from the Texas Standard on a cell phone from a detention center in Dilly, Texas, where she and her two children were being held. They were seized by agents from the U.S. Immigration and Customs Enforcement in the middle of the night from a relative's home.
"It will be tough, because I cannot go back to what used to be my home," she said through translator Joy Diaz. "You know about the Mara gang, right? Well, they've threatened me, and in my country, their threats are real. They're not playing games. I'm not going back to where I used to live but I don't know where I'll end up." 
Ms. Hernandez was scheduled to fly to El Salvador yesterday morning, but Texas Standard reports her deportation order was halted temporarily after she reached an attorney.
But what about those who have been sent back?  
Noah Bullock, the executive director of Cristosal, a human rights organization in El Salvador, says the violence is different today than during the country's civil war in the 1980s.
People living in gang controlled territory have to choose between joining gangs or leaving their homes, he says, and the government does not specifically recognize those people displaced by violence internally. That leaves people like Martha Maria Hernandez facing death threats at home, and still considered an illegal migrant abroad.