Make or Break Deadline for Willets Point Businesses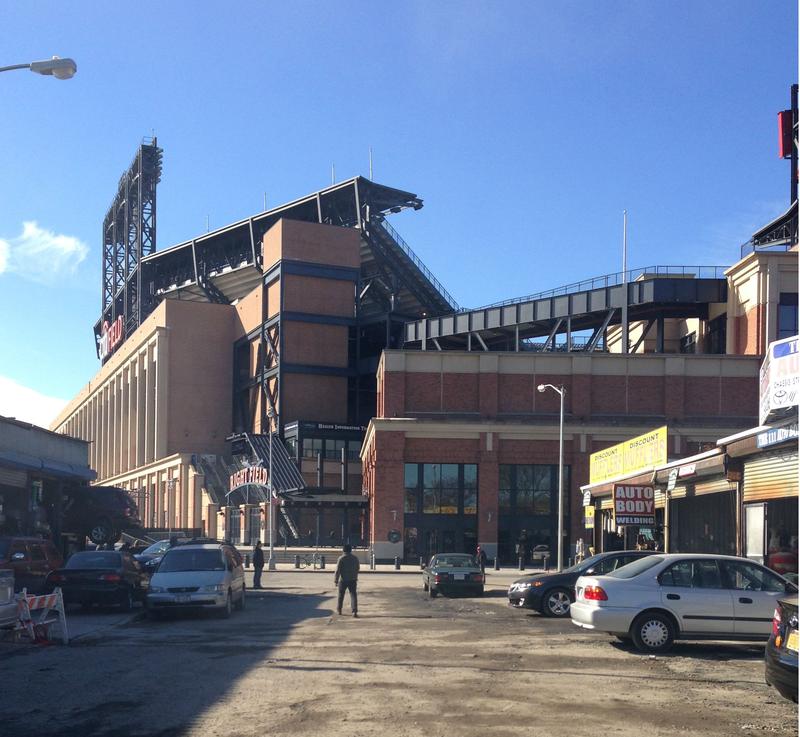 Dozens of businesses east of Citi Field in Queens could shut their doors this Saturday to make way for the first phase of a $3 billion redevelopment plan that will include a hotel, retail space and a restaurant.
For decades Willets Point, also known as the "Iron Triangle," has been home to one-man scrap metal shops, used tires stores and auto body repair shops. Guard dogs and stray cats lurk in the shadows, hoping for a handout.
To clear the area for development, the city is offering businesses 12 months rent to vacate their shops by November 30.
"Generally speaking, it's important that the businesses have relocated by January 31st of next year in order to receive the programs that are set aside," said Kyle Kimball, President of the New York City Economic Development Corporation.
"They gave me like $15,000 to leave the place," said shop owner Johnny Yaqubi, but he hasn't been able to find a place to relocate his business. In many cases, shop owners can't find comparable locations zoned for industrial use and fear they'll have to leave the city completely and lose their customers.
The Queens Development Corp., comprised of Sterling Equities and Related Companies, has received about $100 million in city subsidies to clean up the pollution and build a mixed use retail facility on the property. The city plans to sell the blighted 23-acre site to the developers for one dollar. 
"As estimate [of the clean up costs] is around $150-million," said Jesse Masyr, counsel to The Queens Development Corp.
Prior administrations have tried to oust these gritty entrepreneurs and their industrial waste that soils the make shift streets that lack many basic city services.
The City Council approved the deal last month. The project is expected to include about 875 units of affordable housing to be built at a later date.
Clarification:  If businesses in Willets Point don't vacate by the January 31, 2014, deadline, they will no longer be eligible for the city benefit that is calculated based on the amount of their monthly business rent.  They will still be eligible for assistance from the city to help pay for relocation expenses.  The New York City Economic Development Corporation said there is a total of $15.5 million dollars available to help Willets Point Phase 1 businesses to relocate.