Deadline Looms For Evacuation Of Dakota Access Pipeline Protest Camp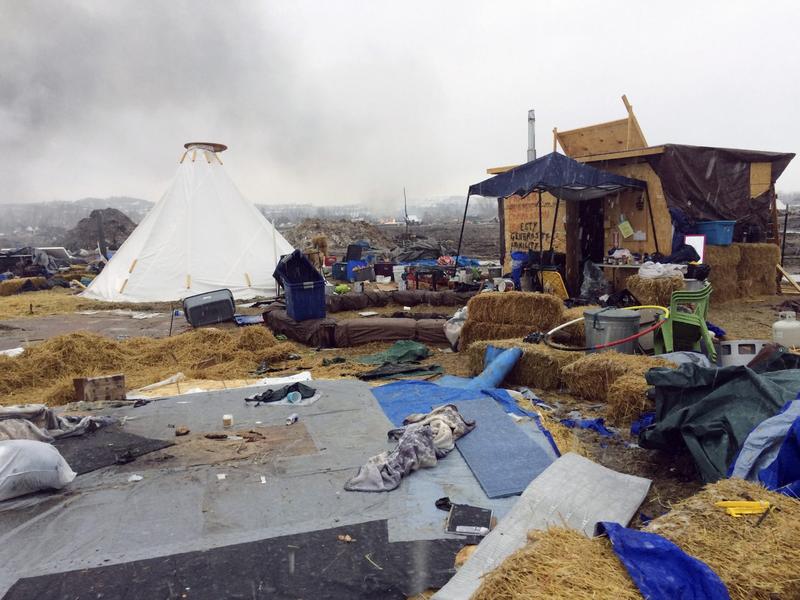 The Army Corps of Engineers has set a 2 p.m. local time deadline for people to leave the protest camp near the Dakota Access Pipeline site in North Dakota.
A couple hundred people are still living at the camp, which is on federal land between the Standing Rock Sioux Reservation and the pipeline route. The Army Corps of Engineers says the camp needs to be evacuated because of the danger of spring flooding. Some protesters, though, say they have no intention of leaving.
Here & Now's Jeremy Hobson gets the latest from James MacPherson (@MacPhersonJA), a reporter with the Associated Press who's at the camp.
Copyright 2017 NPR. To see more, visit http://www.npr.org/.