De Niro, the Painter: Master or Mediocre?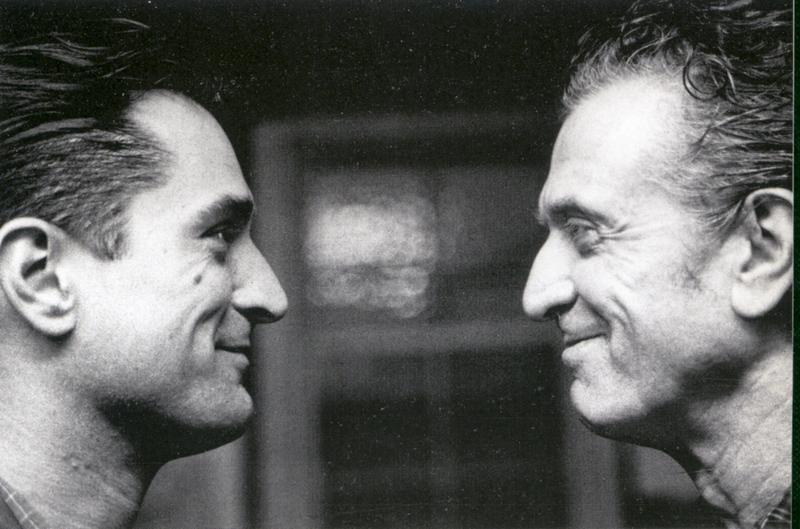 Robert De Niro is on a mission to rewrite art history. The film star is hoping to bring national acclaim to his artist-father, who is also named Robert De Niro, and who died in 1993.
The actor is behind the documentary "Remembering the Artist Robert De Niro, Sr.," which will premiere on HBO on Monday night. And a major exhibition of De Niro's work opens on Friday at the DC Moore Gallery in Chelsea.
Art critic Deborah Solomon interviewed De Niro, Sr. in 1987. After seeing the film and the exhibit, she said she believes he was an interesting painter, but not a great one. "He did not shape art history so much as it shaped him," she said.
Robert De Niro, Sr., Woman in Red, 1961 (Courtesy of the Estate of Robert De Niro, Sr. and DC Moore Gallery, New York.)
Solomon explained that De Niro Sr.'s life did touch on some of the key moments in the evolution of the New York art scene. He studied at Hans Hofmann's famous art school in Provincetown and exhibited his paintings at Peggy Guggenheim's Art of This Century Gallery alongside Jackson Pollock and Mark Rothko.
But she said he was too enamored of color and let it float in large swaths across his canvases. And he was too enslaved to French painter Henri Matisse to push his art into the realm of the original. "He was the type of artist who proves that an obsession with a master can be a way forward, but it can also hold you back," she said.
The paintings at the gallery show are priced between $18,000 and $250,000.
Robert De Niro Sr., Still Life with Greek Head, 1955 (Courtesy of the Estate of Robert De Niro, Sr. and DC Moore Gallery, New York.)
De Niro's parents divorced when he was a toddler, and his father moved out. The two remained close, but De Niro, Sr. struggled with depression and his sexuality as a gay man. In the documentary, the actor reads from his father's diary: "If God doesn't want me to be a homosexual, about which I have so much guilt, he will find a woman whom I will love and who will love me, or at least create an interest in me in women as sexual partners."
In the film, the actor said he believes his dad deserves better recognition. "He was the real thing, my father," he said. "I see his work, I see how dedicated he was. He was to me a great artist. But you can never impose that on people, they have to make their own decisions."
What do you think about Robert De Niro, Sr.'s work? Leave your comment below.
Robert De Niro, Sr., Red House with Blue Door, 1970 (Courtesy of the Estate of Robert De Niro, Sr. and DC Moore Gallery, New York.)
Robert De Niro, Sr., Moroccan Women, 1984 (Courtesy of the Estate of Robert De Niro, Sr. and DC Moore Gallery, New York.)