De Blasio's Daughter Acknowledges Struggle With Substance Abuse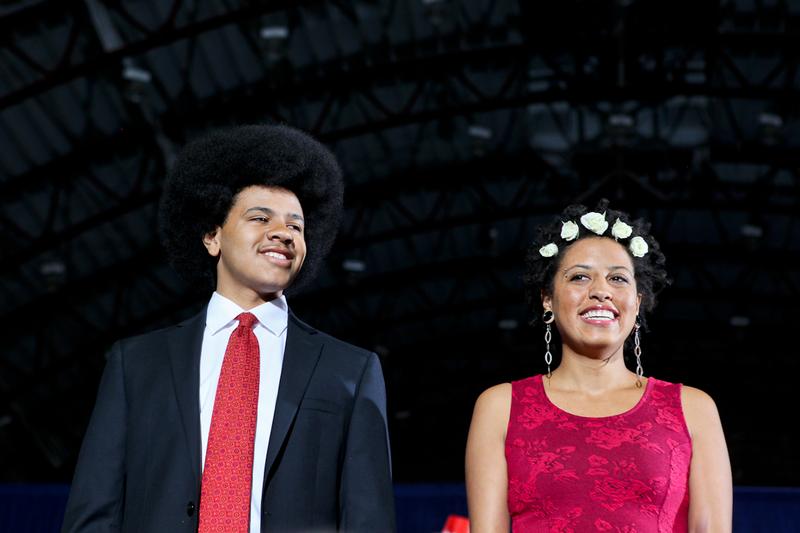 In a confessional video, the daughter of Mayor-elect Bill de Blasio acknowledged on Tuesday that she suffered from clinical depression and substance abuse. Speaking to the camera in a five-minute video produced by de Blasio's transition team, Chiara de Blasio, 19, said she was depressed her "entire adolescence" which led to dependence on alcohol and marijuana.
She also said she "didn't do the proper mental and emotional work" before going away to college in California. "I kind of just thought all my problems would go away if I just got on a plane and flew 3,000 miles."
Although she went class at Santa Clara University, she said she alternated between heavy drinking or smoking weed, and her grades suffered. 
"Removing substances for my life opened so many doors for me," Chiara de Blasio said, notably participating in her father's campaign for mayor. "Getting sober is always a positive thing, and it's not easy," adding "it's the hardest thing I've ever done."
She described how a therapist referred her to outpatient treatment in New York City, where she could work with people her age on depression and anxiety. She said her mother and father helped her although he was "obviously really busy."
The family of four held a brief press conference outside their home in Park Slope, Brooklyn, just hours after the video was published on YouTube. They said the holidays often were difficult for people struggling with illness and addiction, and they wanted to share their message to give hope to others.
"Families are getting together and the issues are evident. People are trying to figure out what to do to help each other and one of the biggest things to do to help each other is to talk openly about the problem," de Blasio said, adding that he and his wife Chirlane McCray were very proud of their daughter.
Chiara said the video "spoke for itself" and wished people a safe and happy holiday season. In the video she alluded to a political agenda as well.
"There's still so much work to be done in modifying the way we think about alcohol and drug addiction because a lot of people fail to acknowledge that it's a disease," she said.
Bill de Blasio acknowledged this year that his father committed suicide after struggling with depression.