De Blasio Transition Chief Worked on Soros-Backed Project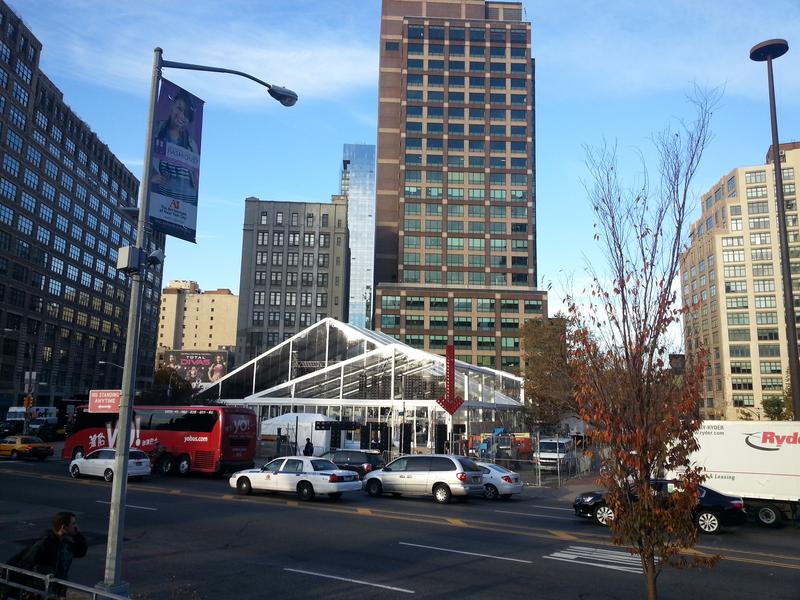 Mayor-elect Bill de Blasio's transition co-chair was previously involved in a separate transition effort begun before the election, and backed by billionaire financier George Soros' charitable foundation. 
On Wednesday, de Blasio announced that Carl Weisbrod is his choice to smooth the way for the new administration. Weisbrod worked earlier for Talking Transition, the project supported by Soros' Open Society Foundations.
Weisbrod is no longer working with Talking Transition, a spokeswoman said.
In an email, Lis Smith, a de Blasio spokeswoman, denied any coordination between Talking Transition and the de Blasio campaign. She said Weisbrod was approached to work on the de Blasio transition "in the past few days."
By that time, Talking Transition had already erected a massive temporary structure on an empty lot on Canal Street. Talking Transition hasn't made its plans clear yet, but the eye-catching Canal Street tent seems to be designed as an information kiosk, or perhaps a venue for speeches. A display case on site promises "An open conversation about NYC's future."
The lot is owned by Trinity Real Estate, where Weisbrod once chaired the Real Estate division.
Risa Heller, the Talking Transition spokeswoman, said that Weisbrod quit the group as soon as he signed on with the de Blasio team. Soros endorsed de Blasio and contributed the maximum allowable amount to his campaign, but Heller emphasized that Talking Transition is non-partisan. Nine groups besides the Open Society Foundations are involved in Talking Transition, including the Ford Foundation.
Weisbrod was founding President of the New York City Economic Development Corporation, and has been involved in the worlds of real estate and government for decades.