De Blasio Taps Experienced Planner for Parks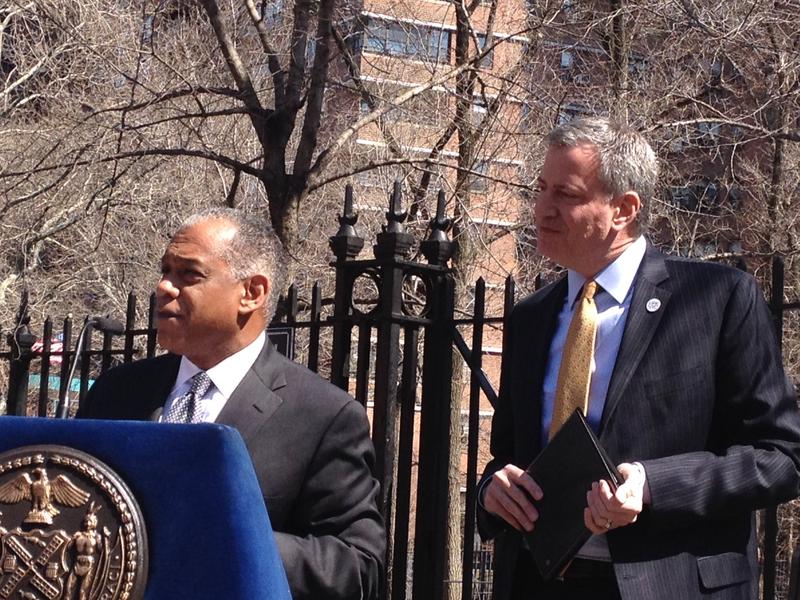 Standing in a sunlit patch along the edge of the three-acre Seward Park in Manhattan's Lower East Side, Mayor Bill de Blasio named Mitchell Silver as the city's new Parks and Recreation Commissioner.
"He has a passion for fairness and equality, and he brings it to the work of government, and understands that we have to ensure that parks and open spaces are available in every community, and are well-maintained in every community in this city." said de Blasio. 
Silver is currently the Chief Planning and Development Officer and Planning Director for Raleigh, N.C., but he grew up in Brooklyn, attended the Pratt Institute and managed urban planning for the Manhattan Borough President's office in the 1990s. In his new post, Silver will oversee nearly 2,000 parks and 29,000 acres of parkland —and is committing to forward the mayor's agenda.
"After meeting with the mayor, hearing his vision for New York and his desire to have a parks system that was equitable, innovative, healthy and safe, he had me at hello," Silver said.