Election Over, de Blasio Is — Still Fundraising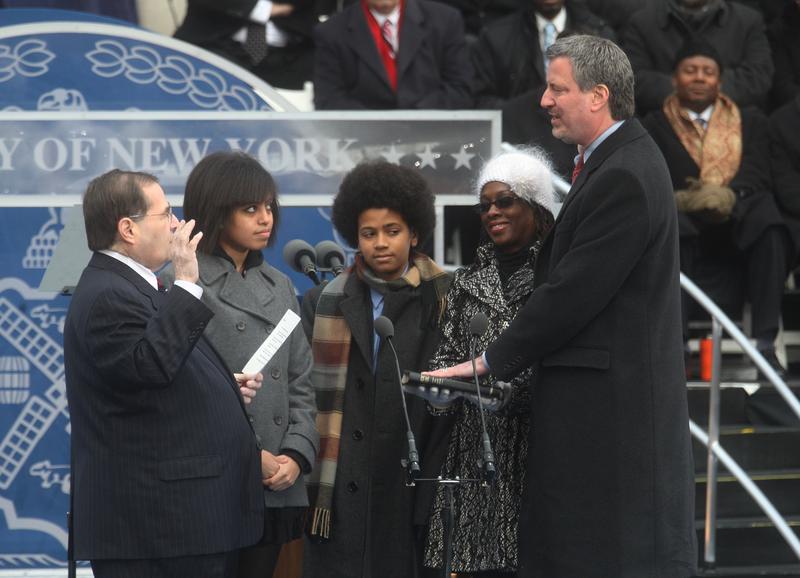 The election may be over, but Bill de Blasio is still fundraising. The mayor-elect is holding a high-dollar fundraiser at an undisclosed location Tuesday night to pay for his inauguration and transition. But unlike the campaign, there's no public matching money this time around.
For the past three terms, Mayor Bloomberg reached into his very deep pockets to pay for his own inauguration and transition activities. In 2001, it was an austere ceremony and modest reception, for a city still reeling from the September 11th attacks. Four years later, he kicked things up a notch. Liza Minnelli sang "New York, New York". He spent the least to start his controversial third term.
Still, altogether Bloomberg spent upwards of $5 million — half of that on his first inauguration and transition alone.
As a non-billionaire, Mayor-elect de Blasio needs to fundraise. So he's assembled a star-studded inauguration committee, bigger than his transition team. Harry Belafonte, Steve Buscemi, Rosie Perez and Susan Sarandon all make the list. (Cynthia Nixon was already tapped for the Transition Team). But the real star may be Gabrielle Fialkoff, the finance chair of his mayoral campaign who is leading this committee.
Individuals can give a max of $4,500, corporate donations are banned, and unlike during the campaign, there's no public matching money. De Blasio's transition and inauguration committee is required to report all donations, but the information won't be made public until after the inauguration.