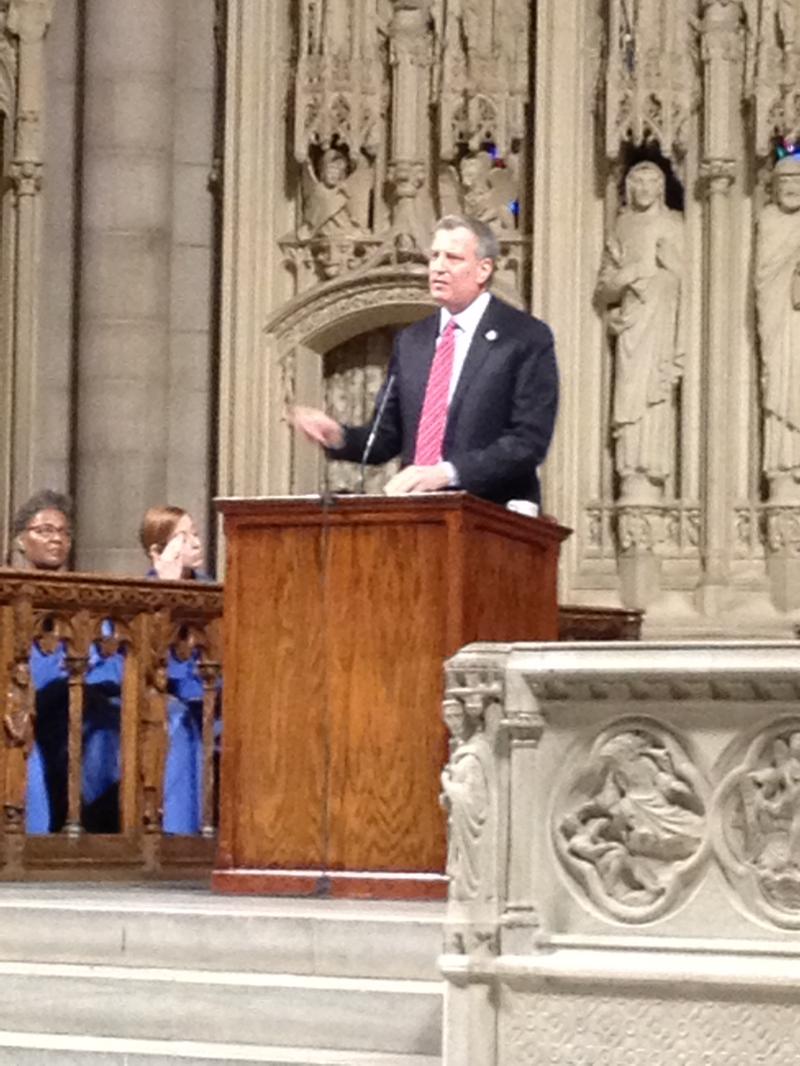 New York City Mayor Bill de Blasio extended an olive branch to charter schools during a speech at Riverside Church in Harlem on Sunday. He called on public officials and educators to join forces to improve education for all children.
The mayor said he had not properly explained his decision to limit the expansion of charters, and he said that mistake had inflamed the conflict between charters and traditional schools.
"I will reach out to all of the children," de Blasio said, "in traditional public schools, in charter schools, in religious schools. They are all our children. They all deserve a solution."
De Blasio has been the subject of an intense negative-advertising campaign by charter supporters on local television for the past few weeks.
The speech comes as lawmakers in Albany debate how to fund his pre-kindergarten and after-school programs, and whether to weaken his power to regulate charters. The state budget is due April 1.
A group of charter school supporters that has been trying to work with the mayor praised his speech. In an emailed statement, the Coalition for Community Charter Schools said:
"We share a belief that our City needs a high-quality charter sector that collaborates with district schools and that meets the needs of all students—especially those with special needs. The Mayor's promise to find an acceptable home for students affected by co-location decisions is an essential start."
The coalition does not include the charter school supporters who sponsored the television ad.