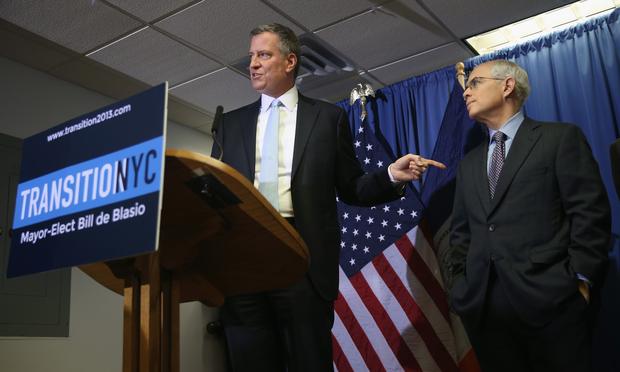 (John Moore/Getty Images)
All this week on the Brian Lehrer Show we're checking in on the de Blasio administration's progress on a variety of key issues, six months into his first term. We'll talk to advocacy groups about how the mayor has lived up to his campaign promises on the environment, crime, housing, and more. Friday, we'll hear from Deputy Mayor Anthony Shorris.
As we wrap up our six-month check-in with advocates about the de Blasio administration's first six months, Anthony Shorris, NYC's first deputy mayor, talks about what the administration sees as their biggest accomplishments.