De Blasio Signs Paid Sick Leave Bill in Brooklyn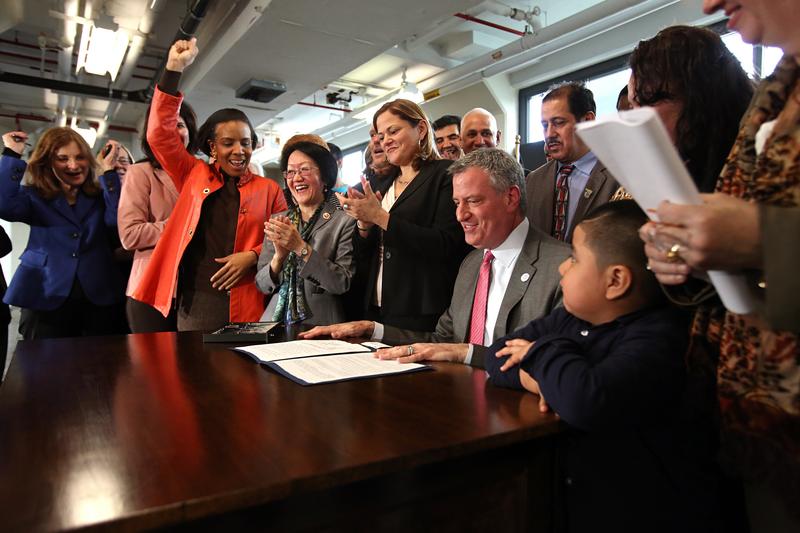 Employees will soon have the right to paid sick leave in New York City.
Mayor Bill de Blasio signed the bill into law Thursday, which requires businesses with five or more workers to offer employees up to five paid sick days each year starting April 1.
It was de Blasio's first bill signing ceremony, but rather than hold it in City Hall, the Mayor opted for a more symbolic location: Brooklyn.
"I'm interested in being out where the people are and really exemplifying what each piece of legislation means for people," said de Blasio.
De Blasio said the legislation will give a half a million more New Yorkers the right to paid time off if they're sick or to care for family.
He also gave a shout out to the borough he still calls home touting the "growing economic dynamism of Brooklyn."
This is the first bill that de Blasio has signed into law. The city passed a sick leave bill last year as well, but it only covered businesses with 15 or more employees.