De Blasio Shifts Blame For Secrecy of Police Misconduct Records to State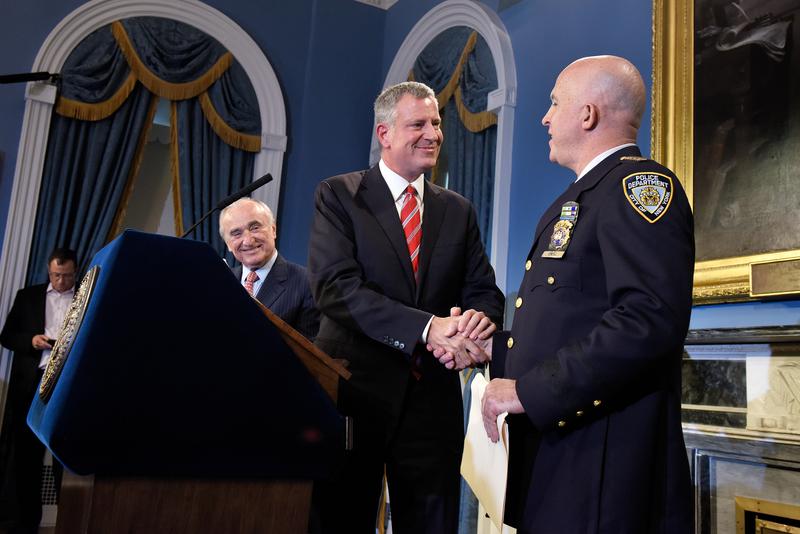 As criticism mounts over his administration's efforts to keep police disciplinary records secret, New York City Mayor Bill de Blasio is trying to shift attention to state lawmakers and away from his administration's strict interpretation of secrecy laws.
Speaking on WNYC's Brian Lehrer Show on Thursday, De Blasio called for updating Section 50-a of the Civil Rights Law — the decades-old statute that makes records of police misconduct confidential. It's an uphill battle against Republicans and powerful police unions across the state.
"Let's go to Albany and let's change that law so there can be the right kind of transparency," de Blasio said.
But while de Blasio said it's the law that prevents greater disclosure, his administration has taken a stricter interpretation of 50-a than past mayors.
Under his administration, the city stopped releasing transcripts of administrative trials, stopped releasing the names of disciplined officers, and they're actively fighting a judge's order to release a tally of complaints against the officer who choked Eric Garner to death.
At the state level, there is proposed legislation that would open police disciplinary records to the public.
"Eliminating 50-a will improve accountability and transparency in New York, and ultimately the safety of all New Yorkers," according to a statement from the bill's sponsor, Assemblyman Daniel O'Donnell, in response to de Blasio's comments.
It's unclear how much support the bill has. A spokesman for Assembly Speaker Carl Heastie would only say the bill "will be discussed."
In an emailed statement, Patrolmen's Benevolent Association President Patrick Lynch said he would oppose any changes.
"The law was passed to deal with important issues in the pursuit of justice and in protection of those who risk their lives to enforce the law. Nothing has changed to negate the need for that law and we will strongly oppose any changes to it," Lynch said.
A spokesman for Gov. Andrew Cuomo said his office would review the bill. "We have nothing that demonstrates the NYPD's previous policy was inconsistent with the current law," he said. 
Reporting contributed by Karen Rouse.