De Blasio says NYC Schools Will Remain Safe Places for Immigrants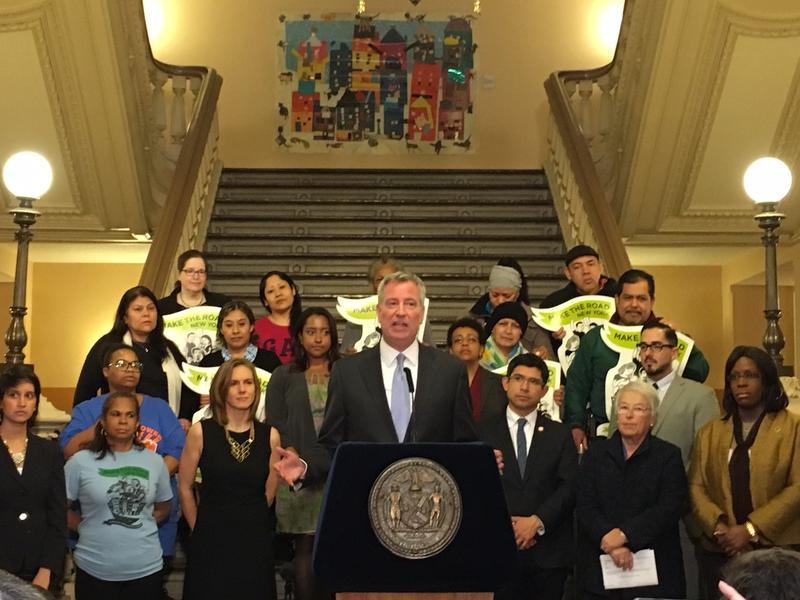 New York City is offering additional guidance to school staff and parents on their rights when federal immigration authorities contact them.
Mayor Bill de Blasio says U.S. Immigration and Customs Enforcement agents are not allowed to enter public schools without a judicial warrant, and schools will not share information with them unless they are required to do so by law.
De Blasio spoke during a news conference Tuesday on Cities' Day of Immigration Action. He said he wants parents, and especially parents who are immigrants, to know schools will continue to be safe spaces.
"I want you to know this is your city," he said. "Your city will stand by you. Your city will protect you. Your city will help you to know your rights and make sure your rights are respected."
The group Advocates for Children of New York said the city is taking the right steps, but urged it to go even farther by barring federal immigration officials from school property entirely, if they don't have a warrant. The group also said decisions about whether agents can enter schools should be made by superintendents, not principals.