De Blasio Says Cancelling J'Ouvert Is Not an Option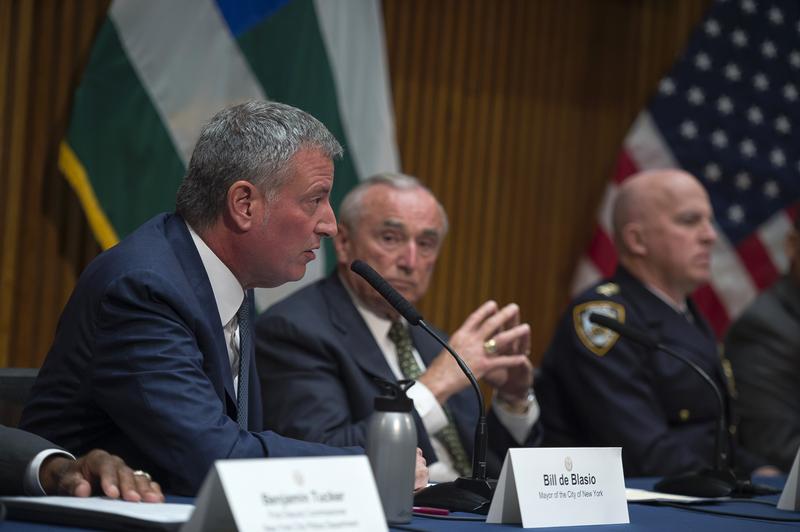 After violence at last weekend's J'Ouvert festival in Brooklyn left two people dead and two more wounded, Mayor Bill de Blasio said that "all options are on table" for next year's event — except cancelling the celebration outright.
"J'Ouvert will continue," the mayor said Tuesday during briefing on the monthly crime statistics at One Police Plaza. "It's an event that's very important to the community and about a quarter million people came. But we're going to look at every conceivable way to make it safer."
The mayor insisted that he never considered cancelling the event, despite his initial statement on Monday that "all options" were on the table.
"If anyone didn't hear it that way," de Blasio said, "allow me to clarify."
Despite the unprecedented steps taken to beef up security at this year's pre-dawn festivities, the mayor said he'll continue working with the NYPD to make sure the annual celebration is safer in the future.
"The conversation we will have is how do we have an event that is free of violence, what's it going to take, because that's our goal," said de Blasio.
Police said an arrest has been made in connection with one of the two fatal shootings. Chief of Detectives Robert Boyce said Reginald Moise is suspected in the death of a 22-year-old woman who was shot in the head.
J'Ouvert drew a quarter million people starting just before 4 a.m. and ending shy of 10 a.m, police say.