SchoolBook
De Blasio Races Clock to Name New Education Panel Members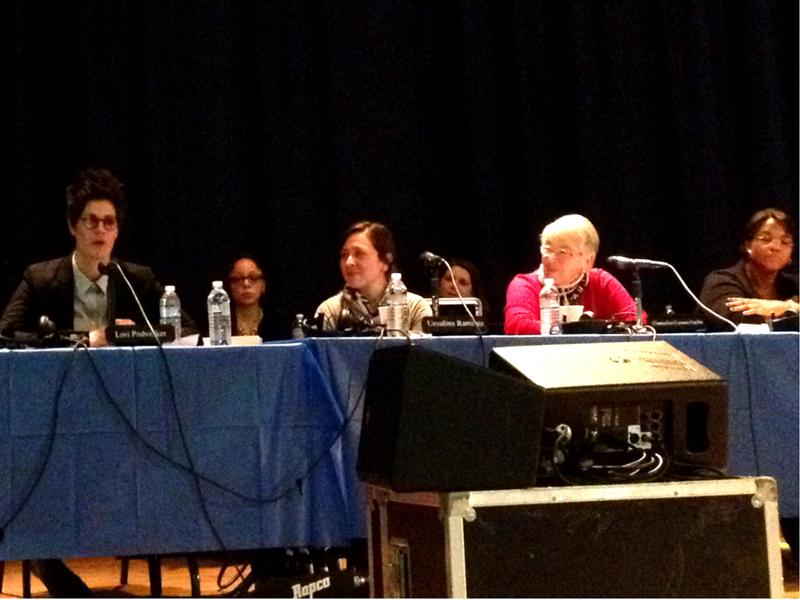 Mayor Bill de Blasio announced the appointment of five new members to the Panel for Educational Policy on Wednesday, less than an hour before the panel's first meeting of the year.

Despite the rushed announcement, the appointees reflected a combination of parents and education advocates, including a business executive who helped start a charter school.
The 13-member Panel for Educational Policy, or P.E.P., is controlled by mayoral appointees. During the Bloomberg years, it was considered a rubber stamp for approving controversial decisions, such as school closings and co-locating numerous schools in the same building. It's not clear yet, however, whether these new members will risk voting against any of the administration's proposals which may include charging rent for some charter schools or contracts.
De Blasio said he wants "a panel that really listens." 
The mayor's picks are:
Elzora Cleveland: A senior accountant at Ithaka Harbors, Inc., which describes itself as helping the academic community use digital technologies to preserve the scholarly record and advance teaching. Cleveland is a former president of Manhattan's Community Education Council 2 and has a daughter in a public high school.
Norm Fruchter: senior policy analyst at the Annenberg Institute for School Reform at Brown University, and founder of New York University's Institute for Education and Social Policy. He produced the film "Parent Power," worked with an alternative school, and served for 10 years as a school board member in Brooklyn.
Vanessa Leung: a Staten Island parent who has advocated on behalf of Asian-Pacific American students and English Language Learners in the public schools. Her work led to the Dignity in All Schools Act which is aimed at reducing bias-based harassment. She was elected to chair the board at Wednesday's meeting.
Lori Podvesker: a Brooklyn parent of a son with special needs who attend the public school, and a program manager at Resources for Children with Special Needs.
Robert Reffkin: founder and CEO of Urban Compass, a real estate technology company. Previously worked in the financial sector and helped found a Success Academy charter school. He was also a P.E.P. member during the Bloomberg administration.
The mayor has yet to appoint the remaining three of his eight total members to the panel. The five borough presidents each get a representative. On Wednesday the Manhattan borough president appointed parent activist Laura Zingmond. The Bronx borough president is keeping representative Robert Powell; Brooklyn's current representative Fred Baptiste attended the panel and so did Staten Island's Diane Peruggia.
The new Queens Borough President, Melinda Katz, has yet to appoint a new panel member.
The panel did not take up any items of business. Instead, Schools Chancellor Carmen Fariña asked the members to share what they're passionate about.
Fruchter singled out parent involvement, referring to the "incredibly uphill struggle to make this system responsive" to families, adding "none of that was helped by the last 12 years." Podvesker talked passionately about helping children with special needs like her non-verbal son. 
More than a hundred parents and education advocates attended the monthly meeting, held at the High School of Fashion Industries.