De Blasio On The Lessons From Mandela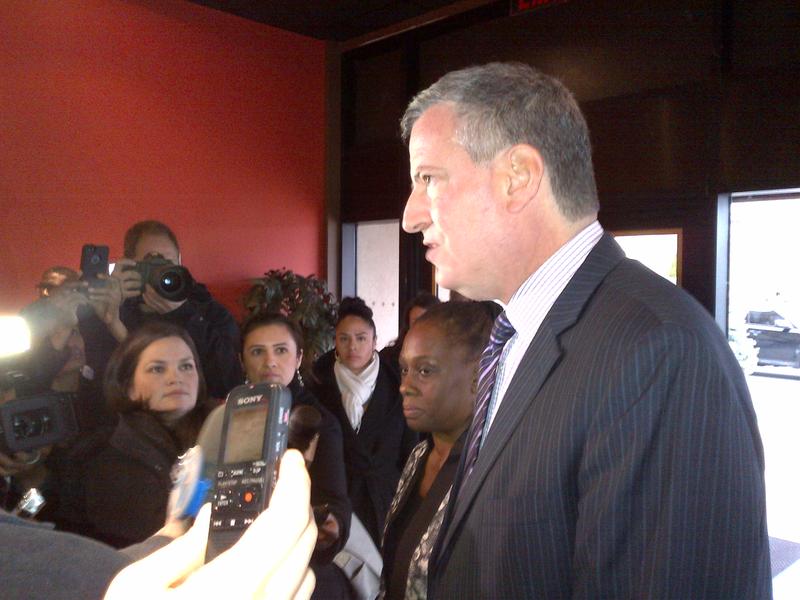 As people continue to mourn the death of the late South African president Nelson Mandela, Mayor-elect Bill de Blasio offered a remembrance at a Brooklyn church on Sunday saying that he plans to use lessons from Mandela's life as he leads New York City.
When Mandela visited the city 13 years ago, de Blasio was part of the Dinkins administration. He was there when 50,000 people rallied with Mandela at Yankee stadium, and called it an "electrifying, world-changing moment."
De Blasio said Mandela's life was defined by reconciliation and mutual respect.
"Part of Mandela's brilliance was acknowledging difficult truths and then guiding people through them," the mayor-elect told reporters after speaking before a packed service at the Christian Cultural Center, adding "in our own very humble way we have to try to live in that example."
Case in point, de Blasio cited his new police commissioner Bill Bratton, who's attempting to repair relations between police and the community.
When Bratton first led the NYPD under then-Mayor Giuliani, he had an estranged relationship with Reverend Al Sharpton. But this weekend, Bratton went to Sharpton's National Action Network meeting in Harlem with a message: the NYPD will keep the city safe while showing respect for every New Yorker.
Sharpton wrote a column for the NY Daily News Sunday calling Bratton a "friend."