'Occupy' Winds Lift de Blasio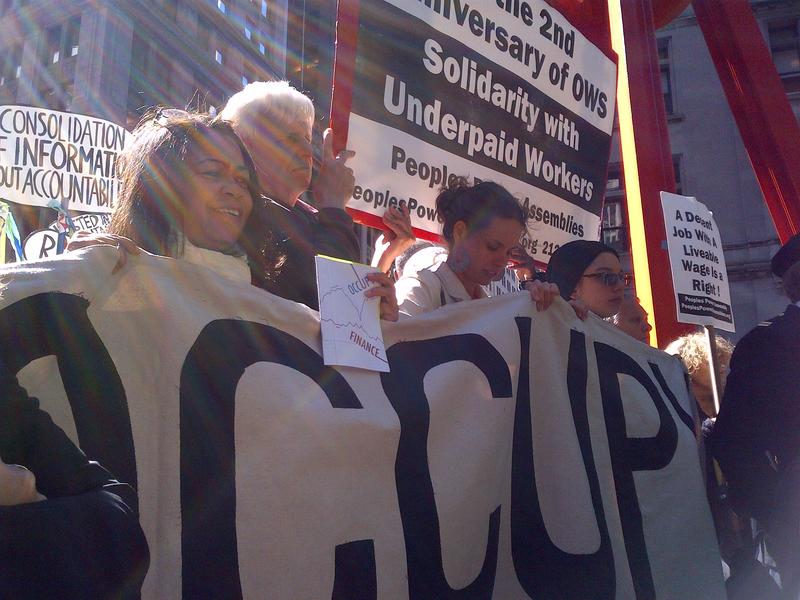 Bill de Blasio called it "a tale of two cities" — not "Occupy Wall Street." But the fierce anti-inequality sentiment that provoked mass protests two years ago Tuesday is giving his campaign for mayor a huge boost. And, that's fine with de Blasio.
At the corner of Zuccotti Park, where the Occupy movement began, 32-year-old Roman Shusterman stood under a red iron sculpture named Joie de Vivre holding a handmade sign that read: "Bill de Blasio will save us."
But a passing protester is unconvinced and barks, "De Blasio talked some Occupy talk. He ain't done nothing."
This anniversary, people organized to get money out of politics, increase pay for fast food workers, and add a tax to financial transactions to pay for things like health care and debt relief. But distilled to its essence, the movement is and has been about inequality.
When asked whether he saw any similarities between his tale of two cities and the Occupy movement, de Blasio said, "obviously."
"It's a complicated movement to say the least, but the core message was that we have to address inequality and I think it was an important message," said de Blasio at press conference at City Hall, where Council Speaker Christine Quinn was now endorsing his run.
Once, Quinn was the front-runner. But three-quarters of voters in exit polls said they wanted a clean break from Bloomberg. De Blasio's campaign was lifted aloft by the same sentiment that drove scores of New Yorkers to sleep in tents two years ago.
The way de Blasio has framed that conversation has been consistent: the tale of two cities. But Republican Joe Lhota calls that language class warfare.
"That's code," Lhota told reporters Monday. "That's code for divisiveness and I won't stand for it and I won't let him get away with it."
Lhota said he will also offer voters a change from the Bloomberg administration. But his change will be "practical" compared to de Blasio, whom he says offers something "radical."

But that radical change is what appeals to some Occupy supporters. Harry Waisbren, 27, voted for de Blasio and said he feels "hopeful" about his administration, although he added a note of caution.

"They'll come a time where this mayor who wants to be the mayor for the 99 percent will have to put up," said Waisbren.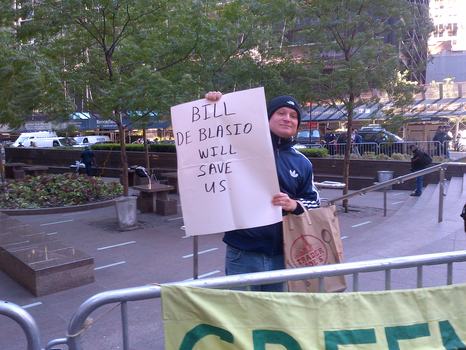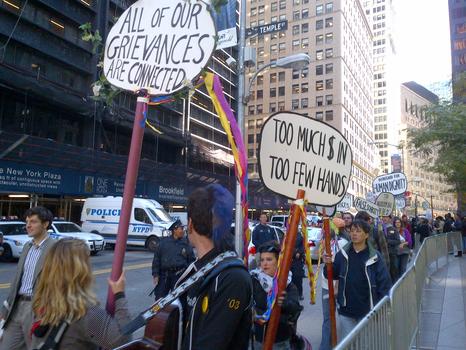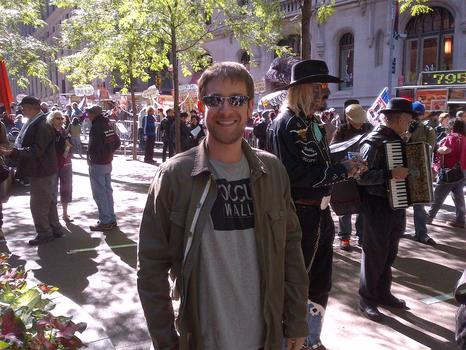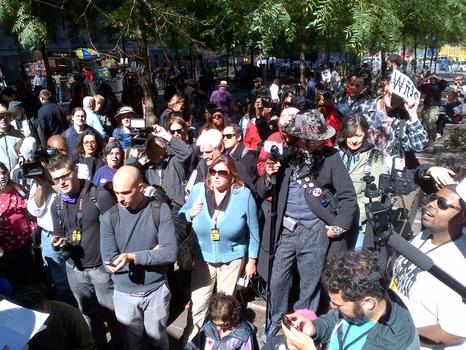 of