De Blasio Eats Pizza Like a Real New Yorker on 'The Daily Show'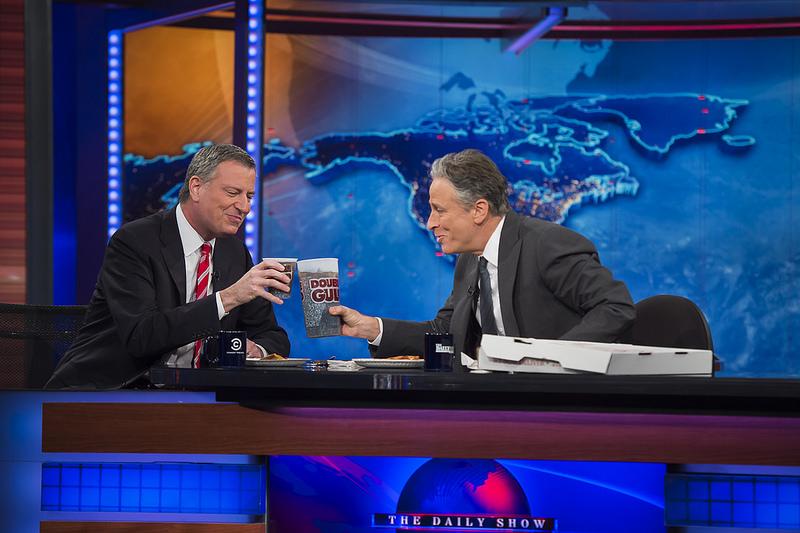 Mayor Bill de Blasio said he's ready to do something else as mayor besides handle snow removal. On Comedy Central's "The Daily Show With Jon Stewart" Monday night, Jon Stewart teased de Blasio for the city's poor job of plowing the Upper East Side in an earlier storm. The mayor responded by saying he, like a lot of us, is ready for some warmer weather. "I'd like the snow to end. I've done the snow experience Id like to try something else now." There was a snow report in which Brooklyn looked like a beach paradise and the Upper East Side was buried in snow, because "that's life in de Blasio's New York," a nod to the popular hashtag #deblasiosnewyork. 
Stewart also ribbed the mayor over his use of a knife and fork to eat pizza, saying real New Yorkers eat with their hands.