De Blasio Appoints Government Veteran to First Deputy Mayor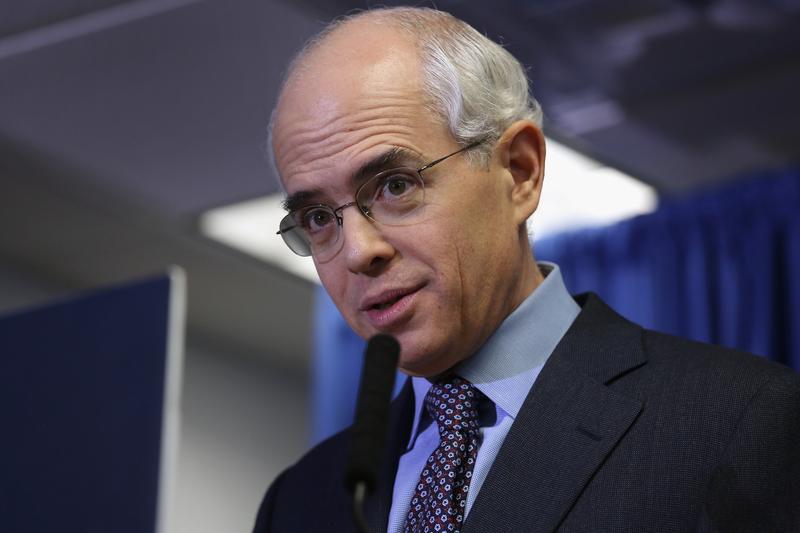 When Mayor-elect Bill de Blasio introduced Anthony Shorris as his new first deputy mayor on Wednesday, he said that Shorris, currently senior vice president at NYU-Langone Hospital, wasn't someone who would need any "wind-up pitches."
But soon after, de Blasio gave Shorris his first instructions.
"I want you to step on that," the 6-foot-5 de Blasio told Shorris, motioning for him to use the footstool behind the podium.
"You know I always looked up to him," joked Shorris, as he obliged.
Shorris first worked at City Hall under Mayor Koch and is considered the architect of that administration's 10-year affordable housing plan. He also worked in the Giuliani administration as deputy schools chancellor and served as executive Director of the Port Authority of New York and New Jersey.
As first deputy mayor, Shorris will be responsible for the day-to-day operations of city government. In choosing Shorris, also a former finance commissioner, de Blasio is sending a soothing message to the city's financial elite: stop worrying.
"Once they understand that our agenda is about a better, fairer, stronger city, they'll be signing on with this mayor as they have with mayors past," said Shorris.
The mayor-elect made two other announcements. He named Dominic Williams as Shorris's chief of staff and Emma Wolfe as Director of Intergovernmental Affairs.
But the spotlight was on the veteran Shorris. While de Blasio said he plans to be very hands-on, he said there will be lots of decisions that don't rise to his level.
"I want everyone to know where the buck stops in all those other situations," said de Blasio. "It stops with Tony Shorris."