De Blasio Administration Battles Perception Versus Reality on Crime Stats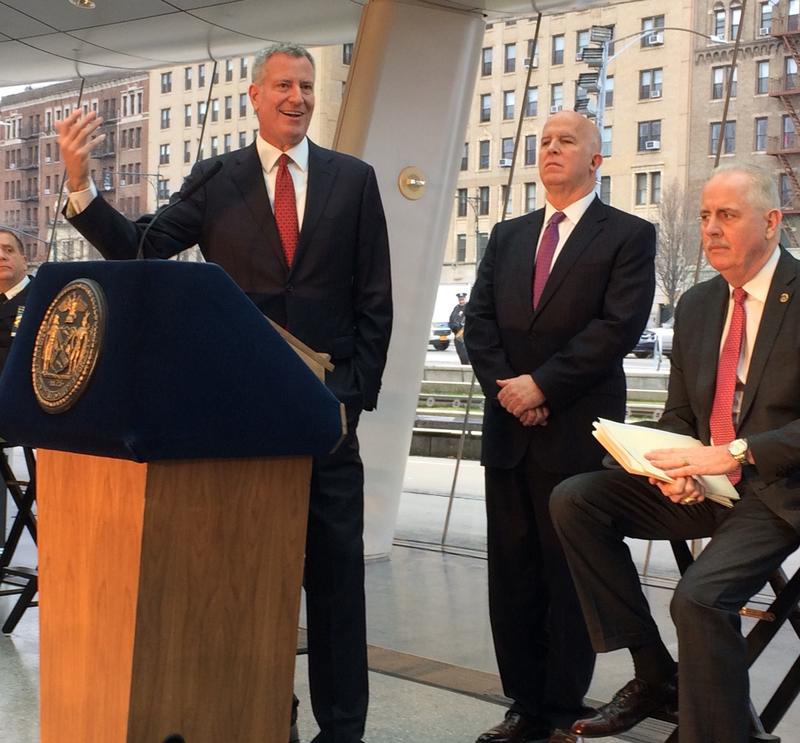 New York City's crime stats hit a new historic low in 2016, according to data released by the de Blasio administration on Wednesday.
NYPD data show there were fewer murders, shootings, robberies and burglaries compared with 2015. 
Despite the downward trend, the de Blasio administration has struggled to convince New Yorkers that it's a reality. A Quinnipiac poll from November found 86 percent of New Yorkers think crime is a serious problem.
"We do have to fight both the perception and the reality," said NYPD Commissioner James O'Neill. "A lot of what happens, it impacts people individually. We're not saying there's no crime in New York City…so it's up to us to make sure that in every part of the city that people feel safe."
In fact, crime is up in a handful of precincts in the Bronx. But citywide, shootings dipped below a thousand for the first time ever. And overall crime is down for the third year in row.
Chief of Detectives Bob Boyce tried to take some responsibility for the perception problem, "[be]cause each night I put out video to the media of crimes. That's how we catch people. Engage the public into identifying these folks."
Boyce said that practice would continue.
Police officials also attributed the crime drop to other strategies, including neighborhood community policing and precision policing, where the NYPD targets a small group of individuals known to commit most of the city's violent crime.
When de Blasio took office, critics warned his progressive policies would lead to a spike in crime. He said the real issue is how the media covers the NYPD.
"You guys today have an opportunity to tell the people of this city that crime is down. We're going to keep saying it," said de Blasio. "I ask you to do your share of giving people the whole story."
But crime stats are just a part of the NYPD's story. There's also an ongoing labor dispute between the city and the police officers' union. There are also complaints from police reform advocates who say there's a lack of accountability when it comes to police misconduct.
The NYPD is investigating after two men were shot and killed by police in two separate incidents in Brooklyn Tuesday night and early Wednesday morning.
Still, in this re-election year, de Blasio plans to focus more attention on the crime drop.
"This is just a beginning," said de Blasio. "We expect crime to go down further," he said.