De Blasio Administration Can't Close Poor Door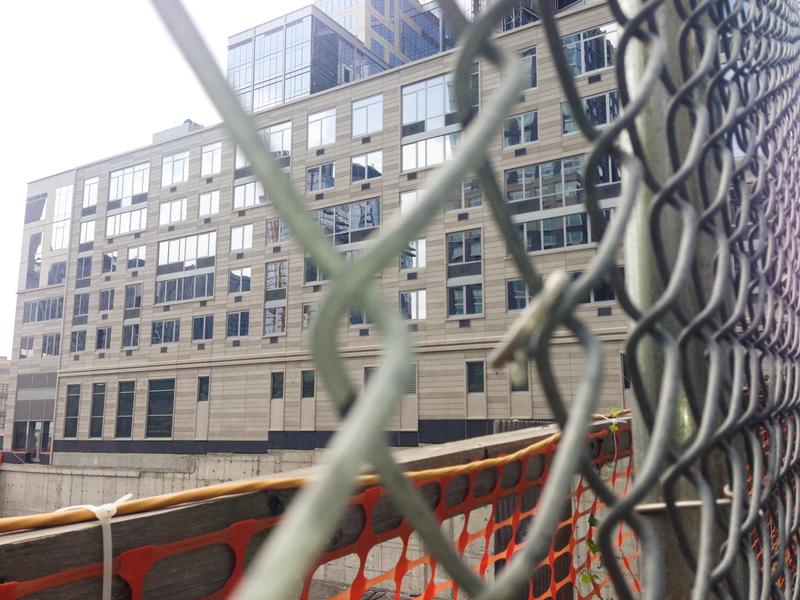 Mayor Bill de Blasio's administration has approved another development that will include a separate entrance for low-income residents. But officials say they negotiated other important concessions from the developer of the 42-story high rise at One West End Avenue, (also known as 10 Freedom Place), even though it will have a so-called "poor door" entrance.
The deal was first reported by the Wall Street Journal.
"I believe we achieved the best solution possible given the framework of the current laws," said housing preservation and development commissioner Vicki Been.
While the building will stay in two segments with two separate doors, the city negotiated with developer Larry Silverstein and partners to change the affordable units from co-ops to rentals, to ensure that they were available to a wider range of low-income households.
In another concession, WNYC found that the developer also agreed to set aside an initial $1 million in reserves to ensure the long-term sustainability of the permanently affordable apartments. Silverstein and partners will make an annual commitment of $120,000 that will rise each year tied to the Consumer Price Index.
Plus, some of the common charges paid by market rate condo residents in the building will cross-subsidize the affordable apartments.
The city also negotiated for low-income tenants to have their own fitness center/gym, children's playroom, storage space and meeting room. They will share access with the market-rate tenants to the rooftop garden and deck.
Even so, city council member Helen Rosenthal said,  "I'm not pleased that there's a two-door loophole. It needs to close." 
Rosenthal successfully negotiated with T.F. Cornerstone  to remove a so-called "poor door" at a proposed residential tower at 606 West 57th Street. She eventually wants all buildings to be fully integrated, but so far, could only get developers to agree to have lower-income apartments in every part of the building except for the top floor.
Residential developers fear that integrating low-income rental units with condo buildings will dramatically reduce their ability to sell those units, but Rosenthal disagrees.
"We have three more buildings going up in the same site and I would ask those developers to contemplate on-site affordable housing and full integration of those apartments," she added.
The de Blasio administration has said it is working to change the zoning laws, but admits that could take months to alter.