De Blasio Adds a Strong Social Advocate to His Administration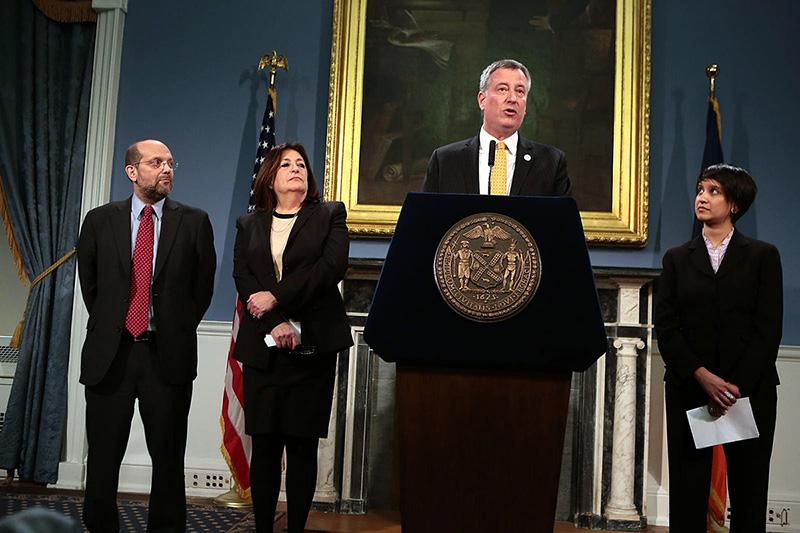 Mayor Bill de Blasio added one of the city's most aggressive social-service advocates to his administration on Friday.

Steve Banks, chief attorney at the Legal Aid Society, was appointed commissioner of the giant Human Resources Administration, which administers such programs as welfare and food stamps.

As head of the Legal Aid Society, Banks was best known for suing the city over its homeless policies — and winning.

"I had just said to the mayor that I've been at the Legal Aid Society through now five mayoral administrations, and this is the first one I'm not going to bring a lawsuit against," he said.

The mayor also appointed Nisha Agarwal, a daughter of Indian immigrants, as the New Commissioner of Immigrant Affairs. She will be charged with establishing municipal IDs for immigrants who don't have legal status, which will enable them to get access to services such as bank accounts and leases.

De Blasio also reappointed Lorraine Grillo as the School Construction Authority President.