De Blasio Staffs Up 2017 Mayoral Campaign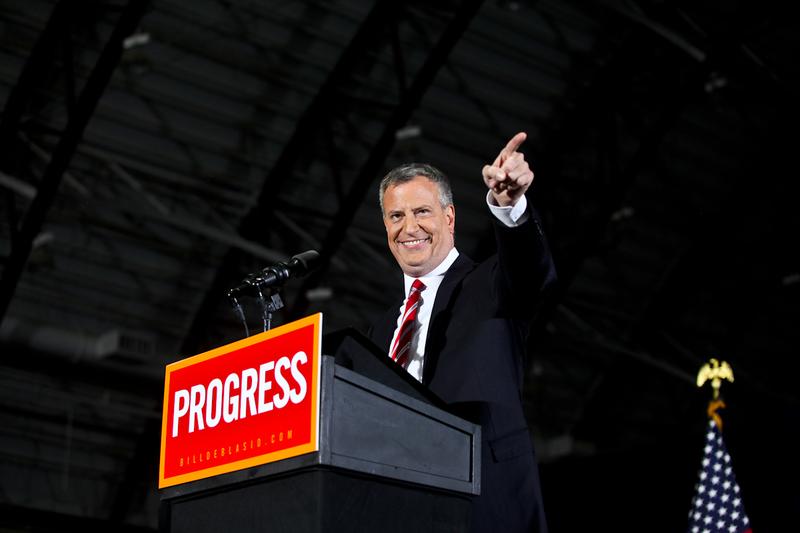 The presidential election may still be on the horizon, but New York City Mayor Bill de Blasio has his sights set on another election — in 2017.
His re-election campaign is staffing up now, starting with Phil Walzak, a senior advisor to the mayor. 
Walzak is a veteran of de Blasio's come-from-behind victory in 2013 and part of the mayor's inner circle. He'll leave City Hall to hone the campaign's communications strategy, which will focus on making New York a more fair place for everyone, he said. 
"That's been the mayor's focus since he's been in office and it's going to continue to be the North Star of both the administration and the campaign in 2017," said Walzak.
Other current members of the campaign team include chief spokesman Dan Levitan, of the consulting firm Berlin Rosen, and finance director Elana Leopold. Another 2013 veteran joining the team is finance consultant Ross Offinger. He served as the treasurer of the mayor's now-defunct, political nonprofit, The Campaign for One New York.
For now, the biggest obstacle facing de Blasio's re-election may not be opponents, but rather the series of ongoing investigations still circling his administration. But Walzak said the administration and campaign's position on those issues remains consistent.
"Number one, we feel our people have acted appropriately at all times. Number two, we know our people are people of honesty and integrity, and number three, we still have not had any accusations of any wrongdoing," said Walzak.
His official start date with the campaign is Monday.