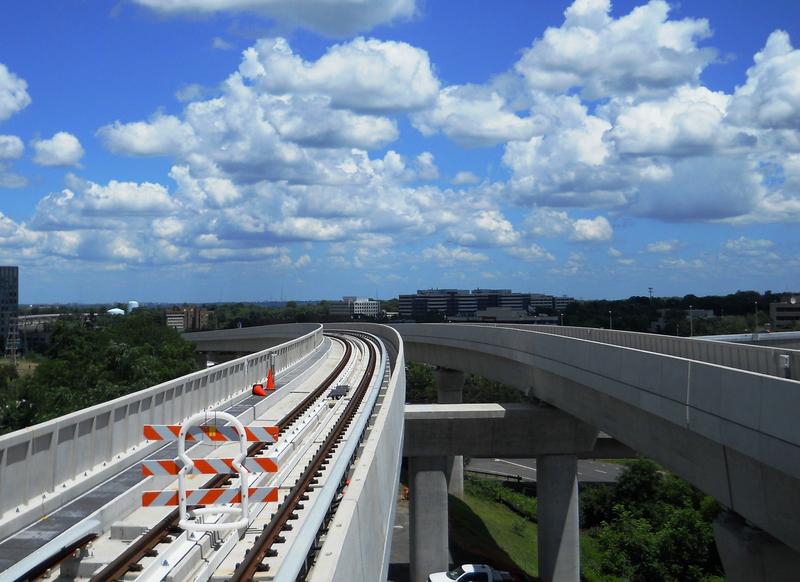 The first phase of the Silver Line, already anticipated in D.C.'s newest Metro Map, will be completed within two months. But so far there's no word on how long testing will take -- or when passenger service will begin operating.
Officials at the Metropolitan Washington Airports Authority (MWAA) said Wednesday that Phase 1 of the Silver Line will cost close to $3 billion and will likely be handed over to WMATA for the completion of safety testing and workforce training sometime in November.
At that point, the transit authority will have up to 90 days to finish its work before opening the rail extension with the blessing of the Federal Transit Administration.
But given the enormity of the project and the amount of work that remains, MWAA is reluctant to name precise dates that might raise the expectations of an eager public.
"At this point in time we're not yet prepared to even name a substantial completion date for the project," said Pat Nowakowski, the Silver Line's executive director at MWAA. "You have to understand, the 'up-to-90-days' was just in a cooperative agreement. There is no contract that binds them to that amount of days. [Metro] need to do their tests and their familiarization and whatever it takes, it takes."
Metro would like to open the Silver Line (Phase 1 will run from the East Falls Church area westward with four stations in Tysons Corner and one at the eastern edge of Reston at Wiehle Avenue) as soon as possible. The transit authority's budget is anticipating monthly passenger fare revenues of approximately $1.5 million. If the trains aren't running as of January 1, Metro will still have to cover operating expenses for its new workforce of train operators and transit police.
At MWAA's monthly board meeting, CEO Jack Potter said some testing required by Metro is being completed now while the project is still in the hands of the airports authority, potentially shortening the 90-day window. Nowakowski said Metro can only accomplish so much while the Silver Line is being finished.
"They've got a whole workforce that they've got to familiarize with this line. It's a new addition. They need to do drills with first responders… and they can't do that while we are out there building. They need to do that with their people, without us," he said.
Engineers have not encountered any significant safety issues or design flaws in these final months before the Silver Line carries its first passengers, but Nowakowski said small blips are frequently encountered, as on any large project.
"We're anxious as well and we are just not at this point in time able to give people a date yet," he said.