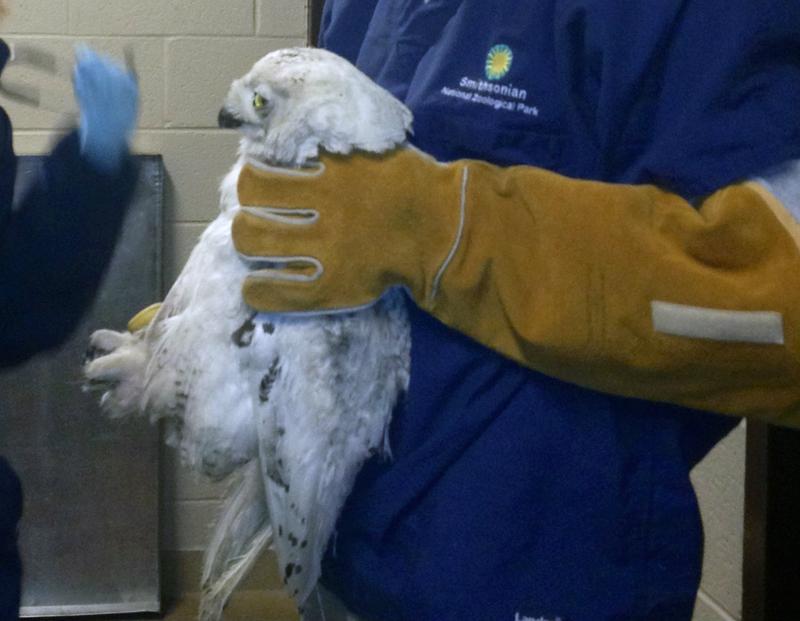 A snowy owl grazed by a D.C. bus last week is nursing a broken toe—but is on the mend and "acting more and more like a healthy owl every day."
The owl is recovering at City Wildlife, a local center that rehabilitates injured urban wildlife.
. @DCSnowyOwl is bright & alert this AM! Prognosis still guarded but acting more & more like a healthy owl every day. pic.twitter.com/hYQavSVn78

— City Wildlife (@DCCityWildlife) February 3, 2014
A staff member said the owl was also anemic, possibly as a result of eating rats poisoned by rodenticide.
Determining the owl's gender requires DNA testing, and City Wildlife is awaiting the results.
The owl had originally been treated at the Smithsonian's National Zoo.
It's been an unusual year for snowy owl sightings in the lower 48 states, with the birds appearing far afield from their usual habitat in the Arctic Circle. The New York Times reported that the Boston area is seeing the largest number of snowy owls ever recorded, and the birds have been seen as far south as Arkansas, Florida, and Bermuda.