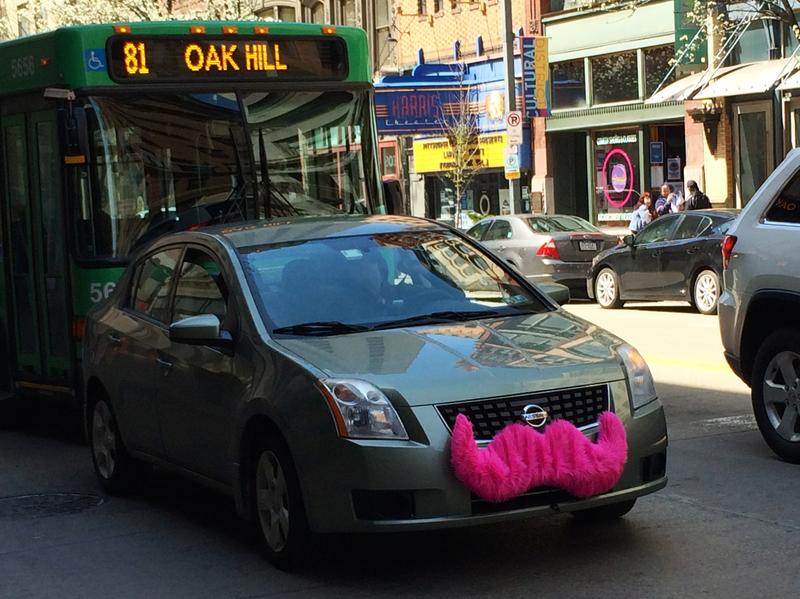 A public hearing on proposed rideshare regulations underscored larger issues facing the District as technology — and market forces — continue to revolutionize personal transportation in Washington.
Consumers have more options than ever at their fingertips, but those options are forcing regulators to consider if new rules are necessary and how far they should go protecting the public without thwarting innovation. Add to this balancing act confusion over insurance policy and you have Wednesday's three-hour hearing before the D.C. Taxicab Commission.
UberX, Lyft, and Sidecar
When you open an app to order a ride from one of D.C.'s three 'ridesharing' services – now considered 'private sedans' by regulators – the driver will pick you up in his or her own vehicle. Although not a commercially-licensed cab driver, you might presume the driver has at least a personal liability insurance policy. But that may not be enough to cover your medical bills if you are injured in a crash.
The wave of hearings in cities and states across the country that were set off by the New Year's Eve death of a six-year-old girl run down by an UberX driver in San Francisco finally reached D.C. Wednesday. The taxicab commission held its first public hearing on proposals to require "rideshare" drivers carry adequate insurance. But key questions remained unanswered: who would pay for the policies, and what would they cover?
"We are looking at that. We don't believe they can get commercial coverage," said commission chairman Ron Linton.
Sidecar speaks
While Uber and Lyft did not send representatives to testify, Sidecar attorney Beth Stevens told commissioners her tech company would be driven out of Washington if the regulations are approved.
In addition to requiring liability coverage, the commission is considering limiting "rideshare" drivers to 20 hours per week and requiring the tech companies to provide updated inventories of all drivers and vehicles licensed to operate in D.C.
"We are not saying there shouldn't be any regulations. What I am suggesting to you is that these proposed regulations are far too onerous," said Stevens, who engaged in some testy exchanges with regulators over Sidecar's business model.
She said making Sidecar drivers purchase commercial vehicle insurance would scare the company's many casual drivers away.
"We have a $1 million excess liability [policy] which is more than most livery and taxi services are required to have," Stevens said. "That million dollars covers from the period that the driver accepts the ride and is on their way to pick up the passenger until the passenger exits the vehicle."
Recently Uber and Lyft also announced they have taken steps to beef up their insurance policies against accusations — mostly from their competitors — that the tech firms had been trying escape liability.
Protecting metered taxicabs or protecting the public?
While its critics may accuse the D.C. Taxicab Commission of protecting the District's taxicab industry against disruptive technology upstarts, insurance specialists said concerns surrounding liability insurance gaps are real. If individual drivers cannot or will not carry commercial policies, then the onus may fall on the tech companies who are connecting riders with drivers via smartphone apps.
"These kinds of activities present a significantly different and increased exposure to loss than personal automobile policies are intended to cover," said Kevin Wrege, a lobbyist for the Property Casualty Insurers Association of America, in testimony before the commission.
"The emerging private sedan services companies have been providing insurance coverage but often say it is on an excess, contingent, or umbrella basis, or that it 'drops down' should the driver's coverage not apply," he added. "These issues are a source of confusion for drivers and passengers who either erroneously believe the personal automobile policy will provide coverage or realize it does not and are simply hoping for the best."
Chairman Linton said it is unclear if anyone stepping into the back seat of an UberX, Lyft, or Sidecar vehicle is safe today.
"Hopefully if we can adopt regulations, we would be able to say your credit card is safe, your identity is safe, and if there should be an accident the liability is covered so that you will have fair recompense," Linton said.
Too many rules?
Roy Spooner, the general manager of Yellow Cab Company, suggested to the commission that instead of creating different categories of regulations, one set of rules should apply to everyone, from metered cabs to the Ubers and Lyfts of the world.
"The effort to create the third rail of service is well intended and an attempt to support established [taxi] businesses that are at risk. Unfortunately, there are too many gaps that can be exploited with unintended consequences to the consumers. The services provided by the new [companies] can be easily qualified as vehicle-for-hire, and whether it is public or private is not relevant."
After the hearing Seth Levy, an UberX driver, questioned whether regulators were not giving consumers enough credit to make the right choices. "Consumers are speaking with their wallets," he said.
"Uber has an insurance policy for their drivers that supersedes the insurance that we as drivers have. There is a $1 million comprehensive policy that Uber underwrites."