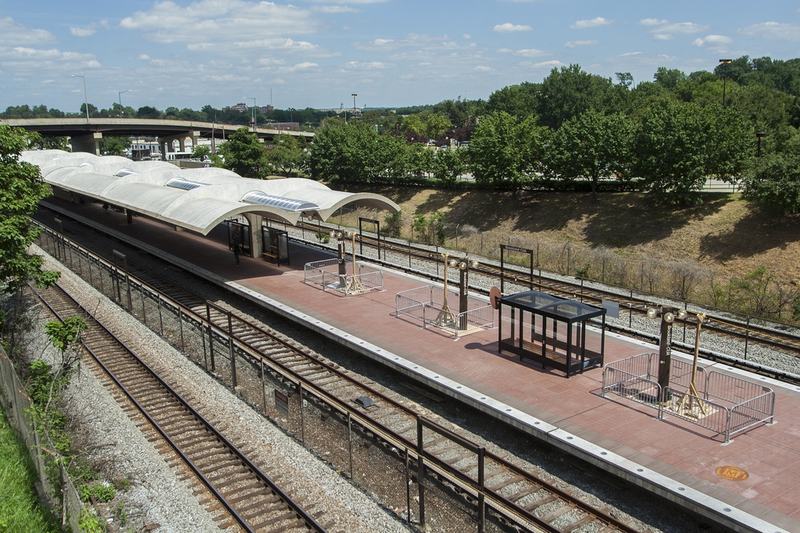 Talk about transit-oriented development: for the first time in seven years, Washington's transit authority is soliciting developers for land it owns at five separate Metro stations.
WMATA says the combination of a housing boom and a desire many have to live near transit means the time is right.
"We actually have the best properties in terms of building next to a Metro. It's one of the safest investments you can make as a developer or a renter or investor. We feel there will always be a strong demand for development in and around our station," said Stan Wall, Metro's director of real estate and station planning, in an interview with WAMU 88.5.
The five stations that can be developed are: Brookland-CUA, Fort Totten, and Navy Yard (Chiller Plant) in Washington and Grosvenor-Strathmore and Morgan Boulevard in Maryland.
The benefits of successful development are potentially wide ranging. For starters, Metro sees the land as an untapped revenue source. The cities or counties where the rail stations stand could expand their tax bases. And future residents of mixed-use projects would have the option of living a car-free or car-light existence.
"The interest in getting mixed-use development around all of our suburban stations has been there for quite some time. We've been very successful in a number of parts of the region, like the Rosslyn-Ballston corridor," said Ron Kirby, the director of transportation planning at the Metropolitan Washington Council of Governments.
But development will require cooperation among Metro, the developers, and the local jurisdictions.
"Our first step in this process is looking at the area plan that has been developed by the local planning authority... to understand what is the community and local government's desire in terms of density and uses around the stations," said Metro's Wall, who said planners also have to consider how to connect each site to bus, walking, and bicycling.
In a statement announcing the solicitation, the transit authority said: "These projects will help achieve WMATA's Momentum Strategic Plan of ensuring financial stability by generating increased ridership and rental income for Metro, and our goal of improving regional mobility and connecting communities."
Each site is different, said Kirby, because property surrounding Metro's various parcels has been developed or re-developed for decades.
"When you start looking at particular locations you have to take into account the characteristics of that particular area: who lives there right now, what kinds of plans the city or county may have for that particular area, and it's not a one size fits all," he said. "There may be well-established neighborhoods nearby that don't lend themselves to a lot of major redevelopment. It's very much a case by case situation."
Success might ultimately be measured in empty seats -- or the lack of them. Planners want Metro rail cars to be just as filled on their way back from a station as they are on arrival. That may only happen if the aforementioned stations are developed.
"We don't want to be riding empty seats on Metro. That doesn't help anybody. It's very much in each of the jurisdictions interest to get mixed-use development. You don't want to be solely a bedroom community and you don't want to be solely a job center. All of the jurisdictions want a good mix. Strategically, that is what we need to do," Kirby said.