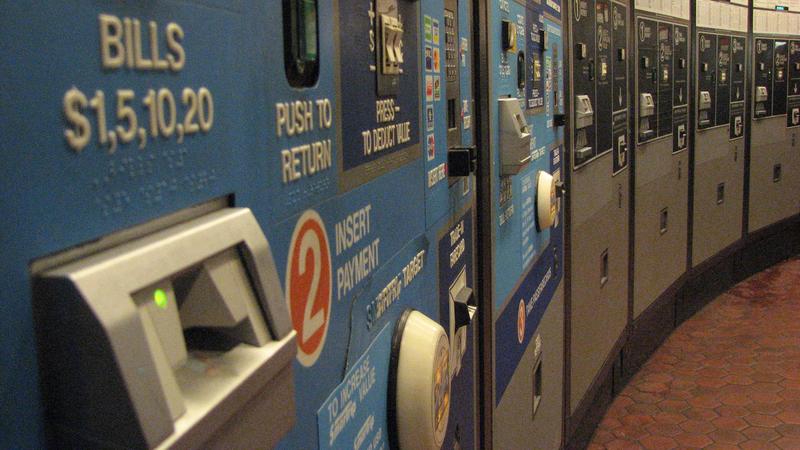 Metro's bus and rail fares and parking fees are going up, effective July 1.
The average rail fare is going up a dime. Bus fares are going up to $1.75 using SmarTrip. Cash fares are dropping from $1.80 to $1.75. Parking is going up 10 cents in every Metro garage, but 60 cents in Prince George's County. And average MetroAccess fares are increasing, but will be capped at $6.50 instead of $7.
Soon after Metro's board said OK to higher fares, I asked Red Line rider Seth Watkins if he thinks he should have to pay more to ride the train, based on the quality of service.
"I think service is pretty good. Customer service is pretty good," Watkins said. What does he think of the higher fares? "Ten cents is not going to make a difference in my day," he said.
Not all riders will be as cool with the increases, and Metro general manager Richard Sarles was asked if service is good enough to justify them.
"I ride it every day, and the fact is that when I get on the escalators, much more often those escalators are working, much more often than they were a few years ago," Sarles said. "The trains are arriving on time much more often than they were."
Fare revenue covers more than half of Metro's operating budget. Most of that budget pays for personnel, and Metro's labor costs are increasing — partly because of escalating wage and benefit costs in union contracts.
"Well, let's start with the fact that we are providing a public service," Sarles said. "In order to provide that public service it requires people. And in the transit business that means lots of people."